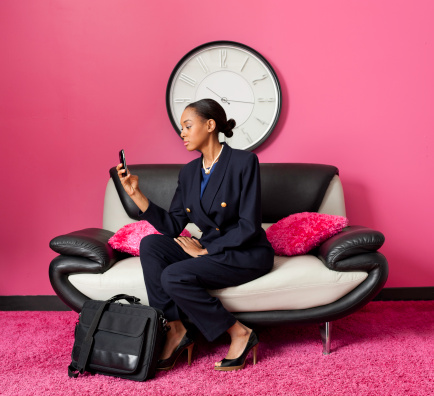 Know About Online Reputation Management
The age of digitization has made the lives of businesses so much easier. A small business that is struggling to establish itself in its locality has the opportunity to put itself out there on the global marketplace and increase its visibility. Consumers have never had an easier way to research a business before signing up for their products or services. The whole business ecosystem has become more accessible and discoverable.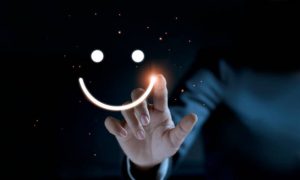 However, as they say, every coin has two sides. The convenience of accessibility to your business might turn into an ordeal with one single action. Every businessman wants its users to have a good impression of its business when they search for it on the search engine. It's nobody's dream to have the search page reflect the negative content about them. Yet, every now and then, an angry customer review, a hateful user comment, or a blunt media story keeps surfacing on your search results.
No matter how much you try to keep your customer happy and satisfied with your quality products or services and outstanding customer service, your business reputation can take a hit with just one wrong action. It takes minutes for negative information to catch fire on the internet, especially with the presence of social media. If you choose to ignore it, it might take the shape of a huge criticism. To handle situations like these, you need online reputation management.
Online reputation management is like the online version of PR, just with different approaches and strategies. We are here with a basic ORM guide for you. Let's delve into it –
What is Online Reputation Management?
Online Reputation Management, or ORM, is the process of managing the reputation of your business on online platforms. The process involves techniques and strategies that help you to take control of the online conversation about your business. Its purpose is to ensure that when people look for you on the Internet, they find the right materials about you. It includes filtering the search results for queries relating to your brand, customer feedback, negative reviews, negative comments on social media, and more. 
ORM is often confused with Public Relations (PR). They both work on the same front for a business bringing it into the positive limelight. But their processes and applications differ from each other. PR is a proactive effort that works through external mediums such as advertising and media promotion. It focuses more on boosting the brand image rather than handling damage control. 
ORM, on the other hand, is a reactive effort. It goes after the damaging content from users, other companies, and other people, and strengthens the brand image by responding to them. It reacts to factors that paint your business story in a bad light.
If your business is in the public eye, people will talk about it. The Internet has provided people with a weapon that may make or break your brand. A few years ago, only experts were allowed to put out reviews online. It's not the same anymore. Today, 63% of consumers are open to the idea of leaving online reviews. Social Media is an artificial enhancer of both the positives and the negatives. The increasing over-sharing on online platforms can turn against a business's back at any moment. The presence of ORM is necessary to take care of those specific moments that can seriously hurt your business's reputation.
How to Prepare an Online Reputation Management Action Plan?
Rupert Murdoch, an American media mogul, quoted, "Our reputation is more important than the last hundred million dollars."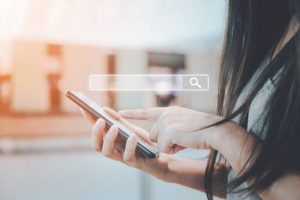 Murdoch's quote directly reflects on the fact that online reputation management is a process of high gravity. It holds the same importance as other marketing strategies like content marketing or SEO marketing does. Therefore, businesses prefer hiring online reputation management service providers rather than handling the process with internal resources.

Let's see how does an ORM service provider work – 
Start With Monitoring Your Business
The first step is to monitor your brand's presence across the Internet. Pay attention to what people are talking about you at different platforms – be it social media, forums, review sites, retail platforms, or others. Online reputation managers use tools and strategies to closely monitor all of them. It allows you to track what people are talking about you and not just to you.
It's now the time to take action! You need to respond back to the comments and reviews. But it needs a plan. 
Allot responsibilities to your workforce to take action for following tasks –
To monitor reviews and comments;

To form a response strategy for new and old comments;

To decide business's front on queries, issues, and questions;

To decide who will respond to the customers on behalf of the business.

Handle Negativity Carefully
Here comes the fun part! It's tempting to brush off the negative comments and reviews. But it's important to address them. 
The right approach is to be polite, professional, and friendly. Replying patiently and seriously may convert negative emotions into positive rapport. Respond quickly to show that you're available and listening. Take complaints as constructive criticism. A negative and rude response will leave a bad taste in the viewer's mouth.
Enhance your reputation by giving more attention to positive reviews and comments. Address them with kind words. In order to generate more positive reviews, be active on your online profiles and create and share valuable and engaging content. Also, never forget to ask for feedback.

Follow Through and Measure Results
If you come across a real problem through negative comments or reviews in your business, don't ignore it. Take criticism as an opportunity to improve your online reputation. Keep measuring your progress and track whether your strategies are working or not on all platforms. If not, keep experimenting and come up with better solutions. 
Online Reputation Management is an ongoing process. You always need to be on your toes to keep your business shine in bright light. It could become overwhelming to businesses at times and distract them from other major business operations.
Contact us at Karma Snack
Karma Snack is a leading reputation management company that provides a well-aligned and custom-planned strategy to build your business's reputation. If you want to take control of your brand's image, contact us right now. Our dedicated team will assist you with the best service and keep your brand's image protected.