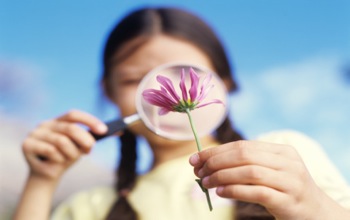 Important Questions to Ask Google Analytics
Google Analytics is a utility software that helps SEO (search engine optimizing) Internet businesses analyze the effectiveness of their advertising and marketing techniques. It also lets the firms know whether the budget they spent on increasing Internet traffic is worth the cost or not.
1. 
What is Google Analytics?
Google Analytics, as the name suggests, presents all the analyses related to Internet traffic to a site. It generates daily, weekly, and monthly reports about the Internet traffic to a site and breaks them down to create a detailed report, so one can know about the traffic statistics by the hour. An Internet business owner can receive the Google analytics report by registering their site with the free software.
2. 
What does Google Analytics Tell You?
Google Analytics is a powerful tool when used correctly by an experienced Internet marketer or a business owner. Whoever is receiving the Google analytic reports should understand what all information it can provide and then how to use that information to understand what marketing strategies worked and what didn't.
Peak traffic-it will tell you what hour the Internet traffic peaked and on which day. This will help you determine what caused the peak in traffic.
Keyword use-Google Analytics will also give you the popular search keyword that attracted the traffic. Through this, you can know which page and which article is attracting the traffic and further enhance it by answering questions around it or adding to more information.
Traffic source-You will be able to find from Google Analytics what the major sources for the Internet traffic were. This will give you an idea about the site from where maximum visitors are being directed to your website. This can help you to determine the type of visitors who are most interested in your product, service, or business. You can then take steps to attract that type of visitors.
You will want to find out the bounce rate of your web page from Google analytics. The bounce rate means the average time after a visitor was on your website before leaving.  If the bounce timing is low, it means that although visitors are coming to your page, they are moving away quickly too. This means that the page is not offering something that they are expecting. Further investigating will be able to determine what visitors want so that you can add that to your website. Fine-tuning the content to entice the visitors to read further and know more about the product would be the next thing to aim for.
3. 
Why use Google analytics?
One of the big reasons to use Google Analytics is because it is free! In addition, the reports when used properly can help understand traffic patterns to a page. Staying on top of changes in traffic will allow the Internet marketer or Internet business owner to make changes before drastic drops in ranking occur. Learning what is working so that it can be repeated is helpful as well.
For Internet marketing services contact Karma Snack Internet Marketing Company. You can get a free website analysis to further improve your website. They also offer a full range of Internet marketing services. Contact them today and get a free proposal.