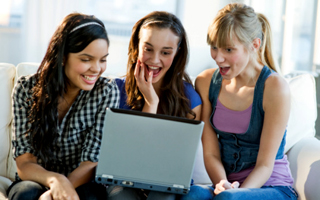 There are a lot of different tools and strategies being used by Internet marketers today. Facebook is one of these tools.  It is a universal platform that allows people to connect with one another and share links, photographs, video, and more.
Facebook has actually become a business-networking podium today. People are advertising and promoting their products on a regular basis. This is because it is easy to sign up and create a profile.  You simply need to provide them with your first and last name, mail address, password, and verify the account by entering their security check numbers.  Once you have done this you will be able to start finding friends, entering profile information, uploading photographs, and more.
1. Facebook Advertisement Option
This option will allow you to be able to target your niche market and customers easily.  Thanks to the demographics features that are available via Facebook you will be able to make sure that your advertisements target your specific customers according to their age, gender, location, educational level, and a lot of other specifics.
2. Facebook Social Ads
In order to attract others you will want to add both text and graphics to your advertisements. This is actually a great way in which to draw attention to your products, services, and website.
3. Maximizing Your Facebook Ads
Via this medium you will have the opportunity to approach your targeted customers.  You will also be able to watch as you get more visitors thanks to this Facebook option. Make sure you have a well designed and easy to navigate website.
4. Bringing Marketing Initiatives To Life
You will be able to create an estimated budget for your advertising campaigns. More than this though, you will also be able to contact Facebook about developing the ideal ad and using integrated business solutions.  All of these things are relevant to keep in mind whenever you are dealing with your targeted audience.
5. The Facebook Ad Page
Sponsored groups, Facebook ads, and various other practical steps can be taken in order to make advertisements more effective on this website.
6. Free Marketing From Networks, Groups And Profile Pages
If you are working on attracting prospective customers, gaining exposure, and developing your online presence, then you owe it to yourself and your business to learn everything you can about Internet marketing via Facebook.
Internet marketing companies like Karma Snack have the experience to make the most of marketing on social networks like Facebook. Contact their experienced staff today and learn more about the Internet marketing services that Karma Snack offers.