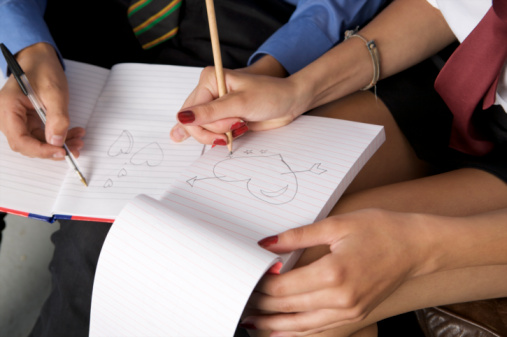 Search engine optimized copywriting (also known as SEO copywriting) is the technique of writing articles that both the search engines and surfers of the web can read.  Sometimes people simply refer to this as writing for the search engines.  Regardless of what you may call it though, the main goal is to rank well for your targeted keywords with the search engines.
SEO copywriting has to do with writing web page content that contains the keyword phrases that you are targeting.  These must be in a specific density or frequency. In addition, you will want valuable content that people want to read once they find the content. This means that you will need to write your article in such a way that other websites will be interested in linking to the content. The type of links that you get from this is commonly referred to as "authority backlinks."
Here are 7 of the Best SEO Copywriting Tips:
Analyzing Keywords-you will need to analyze your targeted keywords to see what ones are similar enough to be included within the article that you are writing. These keywords need to be included with enough frequency that it is found by the search engines without being so repetitive that the content lacks any "meat".
Using Keywords In Titles-make sure that you also use your keywords in your titles.  In fact, the most important place to actually use your keyword is within the title tag itself.  Whenever you do this you can use the H1 tag for the titles of your website articles.
Starting Sentences-the keywords that you use in your title tags need to also be used in your opening sentence.  This will provide for better visibility of these keywords.  It will also help to reinforce relevancy.  You need to remember that a lot of times the first sentence of your article will be used by the search engines as the description for your post or article.
Subheadings-you should also try to use your keywords in your subheadings.  Whenever you do this you can utilize the H3 tag.  This will help your reader navigate the page with ease.  Plus it will also help to make your article SEO friendly.
Using Related Keywords-it is a good idea to use the Google AdWords keyword suggestion tool to find the synonyms and other related words for your keywords.  You will then want to make sure that you use these words or phrases in appropriate places throughout your entire article.  Of course, you will want to make sure that you are using these appropriately and not just sticking them in your article in order to have them there.
Checking Your Work-once you have written your entire article you will want to check to make sure that you have placed your keyword within every 100 characters.  This will help you to get a better ranking within the Search Engines. Make sure that you proofread your article though.  You also don't want to have any spelling or grammatical mistakes. If the keywords are becoming too repetitive, reduce the density.
Rich Content-not only should the content contain the keywords, it should also be rich in useful and valuable information. This is what will get backlinks and visitors that stay to read the article, consider the product or service, and increase the chance of a visitor becoming a customer.
Copy that is SEO-friendly is just one of many Internet marketing techniques that are available to a website owner. Some website owners do their own Internet marketing. Others choose to hire an Internet marketing company like Karma Snack to do the marketing so they can concentrate on the other tasks and responsibilities of owning a business. One of the marketing services that Karma Snack offers is copywriting services.