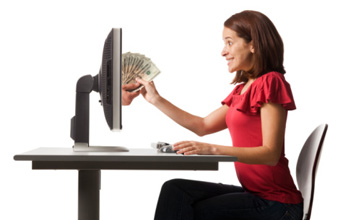 It seems that every business is talking about e-commerce today.  This is mainly due to the fact that it is so easy to conduct business online today. Of course, this also provides businesses with a much larger group of customers that can be reached out to.  Almost anyone can start an online business today thanks to the various software and packages that are readily available. Even if you cannot figure these programs out yourself, there are a lot of e-commerce businesses for sale that will fit your budget and meet your requirements. Some Internet entrepreneurs choose to learn to set up their own e-commerce store on their own and learn from doing research on the Internet are taking a class. When you are choosing to set up an e-commerce store and are going to buy a package, here are some tips that you should keep in mind whenever you are choosing to work with one of these companies.
1.User Friendly E-Commerce Website
The basic reason why you would want an e-commerce package is to make your website friendlier and easier to use.  This means that you want your customers to be able to see what is for sale via easy navigation on your website.  You will also want to have all of your items easily categorized so that orders can be edited easily. The security of the website and the online shopping cart should be evident.
2.Full Featured E-Commerce Shopping Cart
It is a good idea to look for an e-commerce package that has an e-commerce shopping cart with full features that is easy to use so that your customers are able to have a comfortable, hassle free shopping experience.  Make sure that this shopping cart also offers personalization options such as gift-wrapping, customized embroidery, engraving and other optional services that your business offers. Security of the protected information that is entered is essential to avoid fines and lawsuits.
3.Ability to Offer Attractive Advertisements And Discounts
You will also want to be able to lure customers in with attractive advertisements and discounts.  So, make sure that you will be able to offer promotional codes and coupons to your customers to encourage them to try new products or as a reward for being a loyal or repeat customer.
4.Registering For Checkout For Online Purchases
It is a good idea to use a shopping cart that doesn't require your customers to register. You should also make sure that you are able to integrate the shopping cart with PayPal and other payment options so that a variety of types of payment options are available.
5.E-Commerce Account Management
Effective e-commerce packages offers customer account management, to be able to maintain records of what is ordered and conveniently begins the shipping process. You may also want to ensure that shipping charges and taxes are included in your pricing so that there is no confusion. Confirmation numbers should also be generated.
6.Tracking The Status Of Online Shopping Orders
Customers also appreciate it whenever they are able to track their orders. This can be done with a program that will identify the different processes for shipping from order received to shipped to received. With the USPS (United States Postal Service) or UPS, you can provide your customers with tracking numbers and they can track their shipment.
7.Additional "Bonus" Features
Look into optional or bonus features that you can also add a search tool, create newsletters, and run your own affiliate program.  These things will allow you to get targeted traffic to your website more quickly.
Internet marketing companies can provide all the services needed to design and set up an effective and easy to use e-commerce websites. Karma Snack Internet Marketing Company will be able to set up a professional user-friendly e-commerce website. In addition Karma Snack offers other Internet marketing services that will drive targeted traffic to your e-commerce website.