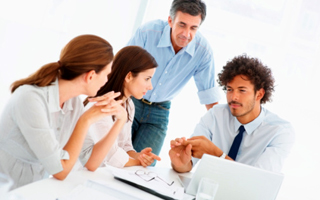 Once you have made up your mind that you are going to put some effort into making money online, you will want to look over the marketing tools that are available. Miami digital marketing is a pretty effective and yet competitive instrument in the hands of a skilled and experienced online business owner. You may fall short of success if you do not have the needed skills or make use of marketing tools. There are several commonly used marketing tools. Each has its own importance and together they are effective in driving traffic and sales to your website.
KEYWORD TOOLS
First of all, you need to ensure that your site gets good a good position on search engine searches. For that, your keywords have to be on the spot. This is an arena where you may falter if you do use keyword tools. This will get useful and effective keywords for your niche with a good keyword tool. Google AdWords has a keyword tool that is free. Before spending money on keyword tools, look over all the options.
LINK DIRECTORY TOOLS
There are link directory tools available. It is a fast and easy way to submit websites to many different directories. The tools often have a long list of directories to submit to and will choose the ones related to your website and automatically enter your information. The directory list should only include free directories to submit to. Shop around for the best marketing tools at the best prices. Some directory databases will be of higher quality than others. There should be a way to update the directory regularly.
SOCIAL SUBMITTING TOOLS
You perhaps need the social submitting tools. The most important search engine, which is Google, takes notice of social websites like Twitter, Facebook, MySpace, and Youtube. Having tools to easily submit and share social networking posts will make marketing on social networks easier.
NEWSLETTER TOOLS
You will also need effective software to create smart newsletters for your site. The newsletters can be delivered by direct mailing, email, or posted on the website. Some tools will help find related articles on the web. You will want to find a newsletter tool that allows for customization of the newsletter design.
By the time you acquire and learn how to use a variety of internet marketing tools, you may feel you have no time to run your business. Many business owners choose to hire an Internet marketing company like Karma Snack to do the marketing. To get a free proposal, Contact them today and get back to running your business.