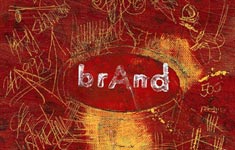 In early ranching days pressing a hot iron with a symbol onto a restrained screaming cow or horse branded the animal. It formed a scar that created a permanent mark of ownership and left the smell of burning hair and flesh in the air. Though branding on ranches still exists, it is less common and it is much more common to see the animal's ear-tagged (pierced). Product and service branding has gone through some changes too, with the introduction of the Internet. Branding of a product or service doesn't have to be painful and leave a bad smell lingering in the air.
Branding is part of the brain game of Internet marketing. When a potential customer sees your company name, logo, or website there is a conscious and unconscious response. The unconscious response has to be carefully considered. This may take an experienced Internet marketing company to look at branding from all angles.
For Example: Mason jars can make you think of a grandma out in the country and homemade jams. An entrepreneur by the name of Charles wants to start a specialty jam company with an old fashion country image. He suggested Charles' Mason Jar Jams. The unconscious image that is triggered is of Charles Manson and his following. Though Charles wants his name part of the branding, he will have to choose between his name on the jar or the type of jar (mason).
An Internet marketing company should have a member of their team who is skilled at branding to help with a new company's branding and consider all aspects. When possible one company should handle all areas of branding so that everything can be coordinated. The different aspects of branding include the following:
Conscious and unconscious response by a consumer
Color of the website and logo
Brand management and maintenance
Branding strategies
When going to an Internet marketing company to develop a brand, have a few different options for them to work with, and be open to their ideas. Together with your vision for the product or service that you are offering and their skill and experience you will be able to come up with the branding that your business needs to be successful.
You may have a strong branding currently; a branding specialist can make sure it is fine-tuned to its optimal potential. On occasion, something goes very wrong and your brand no longer presents a positive image of your services or product. A skilled professional can help with successful re-branding. An experienced Internet marketer can be instrumental in turning the image around.
There are many Internet marketers available. One of the companies that have an experienced and skilled staff of marketers that can help with branding and re-branding without leaving a bad smell in the air or leave you screaming like a branded calf is Karma Snack. See their portfolio to see what they have done for other companies.