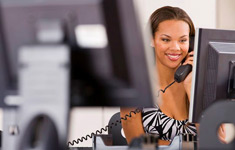 With so many Internet marketing companies, it can be overwhelming trying to find an Internet marketing company that meets individual Internet business needs. After doing research, many businesses choose Karma Snack for all their Internet marketing needs.
To narrow down the options start by with finding a company that is professional, experienced, and has a skilled team. It won't matter how well you click with the representative or how well the company matches with your business if they don't have the means to implement successful Internet marketing techniques and plans. Karma Snack is one of those Internet marketing companies that is professional, experienced, and has a skilled Internet marketing team.
Looking over an Internet marketing company's portfolio will give you an idea of what they can do. When looking at the portfolios, take the time to visit the websites in the portfolio. When visiting the website not only can you see the skills of the Internet marketing company, you can get ideas for what you want for your own website.
When visiting the websites in a portfolio, have a pad of paper handy to write down anything you would like to implement in your website. When at the website, evaluate the following:
Navigation of the website
Appearance of the website
Contact information
Links
Shopping experience
Information
After going through the portfolios, choose the Internet marketing companies that you think can meet your needs. Contact the companies and find the company that will give you the following:
Prompt Replies
Customer Support
Individualized Services
Service Choices
Contacting Karma Snack for your Internet marketing services needs, you will find that they provide a skilled team, professionalism, and personalized services.