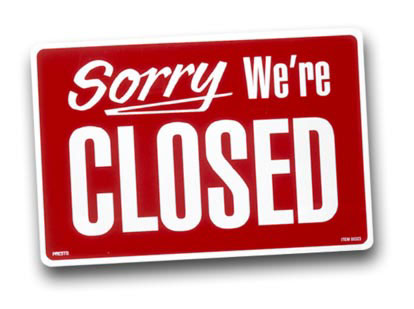 There are some businesses that are closing their doors, but not closing up shop. These businesses are choosing to survive the economic times by eliminating the expense of a brick and mortar storefront and moving their business online. For some business owners who already have a strong Internet presence due to great Internet marketing, it is a painless step. For other business owners, they know what they have to do, but do not know how to go about it. The later will need the help of someone experienced with online marketing and business management.
A change like this should not be done quickly; there are a lot of things to consider. One of the first things to do is to find out if the business can be run from home and what changes will need to be made. For some businesses, it simply will not work out, but it may workout to downsize the office and increase the online business. This will still reduce expenses. Closing the office to the public and only having the office doors open for employees is another way to cut the costs of running a business.
When considering moving a business online or significantly increasing the amount of business that will be conducted online, it is best to consult with experienced Internet marketers to find out what all your options are and how to handle some of the following:
Tracking and following up on leads
Inventory control and management
Product purchasing and delivery
Customer service
Website development and management
Ecommerce and online shopping carts
Virtual office options
Staff communication and accountability
The transition should be well-planned out and well-thought-out. Talk to current employees and get their input. They probably have been waiting for this to come and will welcome working more from their own homes if given the opportunity.
Working with an experienced Internet marketing company not only will give you the advantages of their expertise in marketing a business online, but they can also become a resource for ideas on how to make the change. While providing Internet marketing services for a large number of businesses, they have seen what does and doesn't work. These observations can be shared with you to assist you in planning how to move your business online.
When you are ready to start moving your business online, you can contact the experienced staff at Karma Snack to find out your options to make it happen. They can help you with everything from website design to business database management.