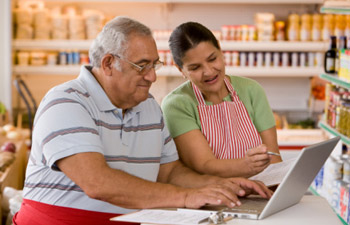 You have a great idea, your site design is in the works, and now you need SEO content…now you need a writer. Writers are here, there, and everywhere. Some are willing to write for very little and can turn out articles fast. How does a website owner or blog owner choose?
Before choosing a writer, you need to find one. When looking for a writer you can start with word of mouth. Check out Internet marketing forums; see who is offering writing services and what kind of response and reviews that they have received. See if the Internet marketing company that you hired has copywriting services to provide search engine optimized content for your website or blog.
A writer doesn't have to be born in the US to be good, but the writer should know the English language and be able to speak it. Translating programs may be able to translate words but may have the order wrong and may not have a good flow of words. Quickly typing and being in a hurry will cause some typos in an email, but consistent errors in spelling, grammar, and word order is a sign the writer may not be proficient enough with the English language to write the high-quality SEO content that you need for your website content.
When interviewing a potential writer, make sure you are both clear on the following:
Specifics of content
Number of words per article
Amount of articles that are needed
Expected delivery time
How and when payment is expected
When you have narrowed down the list of potential writers, order a few small articles from each of them. Ask for websites and blogs that have samples of the writers content. The style of writing on the samples should be similar to the articles that you receive when your order is delivered. Note promptness of delivery, uniqueness of content, and quality.
Once the choice is made for a writer, start with a few orders and gradually increase. Give most of your orders to your first choice for a writer. Have a second writer that some work is sent to. In the event the first writer doesn't work out or has an emergency, you will have an established relationship with another writer. You can take a little time choosing your backup writer.
When your Internet marketing company is Karma Snack you will have their copywriting services available to you along with other services like website design, newsletter solutions, lead generation, and more.