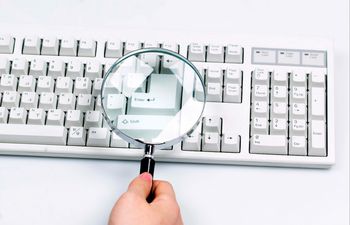 It may be hard enough to find your niche in life, let alone finding it for your business. Even if your business is one of many in its category, you can carve out a niche for your business even if you are still in search for one in your life. Finding that niche that your business will stand out in will not always easy. Even when you think you found the perfect niche, the market changes and your niche will need to be re-evaluated and possibly changed when that occurs.
Finding an effective niche that results in an increase in income for your business will include the following:
A/B split testing
Consistent evaluation
Audience targeting
Brainstorming
Competition knowledge
Tracking
Analyzing data
The initial research process may result in less than profitable niches, but these niches should be saved because with changes in marketing, it will be a good place to start when a niche gets saturated and you need to find a new niche. The idea is to be fluid and be able to make the most of a profitable niche while you can, but be ready to change niches as soon as it is apparent that the niche is no longer a niche. It is best to change before the niche stops being profitable not after it has failed to bring in adequate income for an extended period of time.
There is balance, of course. Don't dump a niche that is seasonal and shows a drop in profit at the end of the season. Allow it to sit until the next season. Have links to other "off season" niches that may be related and of interest to the visitors of the seasonal website, service, or product. You can count on Christmas shoppers hitting the Internet in November. Don't expect those same shoppers to be there for you in the middle of summer unless you give them some reason. The drop isn't because of an ineffective niche; it is an expected seasonal drop. Be sure you can recognize the difference.
To maintain a consistent income, have niches that are for a variety of seasons or events that occur through out the year. For example: a common niche for the early risers can be combined with a niche for daytime and one for nights to balance income throughout the day. To balance the weekly income, there are good weekday niches and weekend niches. Start with one niche and then research niches that will balance it for consistent income.
When you want the help of professionals to find a niche and help you with the Internet marketing of a niche, go to KarmaSnack.com. A good niche will never produce income without a website and skilled marketing of the niche.