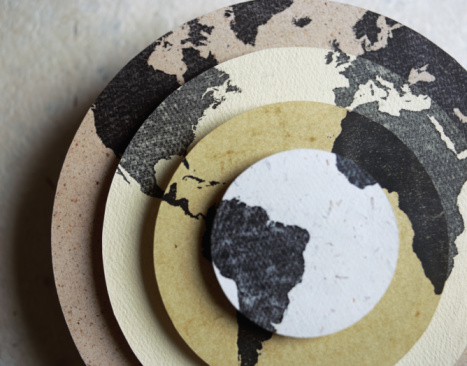 Google Maps Marketing – How It Can Benefit Your Business?
With considering all the vital aspects of the strategy, Google maps' listing is overall a great tool to implement in one's business. Anyone who wants to generate more business using internet marketing services cannot avoid Google Maps. It uses AJAX technology to provide a detailed and responsive visual interface aerial imagery data along with the liberty to add specific data to the map.
Google map is a service that helps to find a particular place when typing its address in the search bar. The results can be in the form of a map, a satellite picture, or maybe a combination of the two. Also, the search bar gives you several options that are categorized as businesses, locations, and user-created maps. Depending on your business, you can choose to give a general search for a particular service or product along with the name of your company.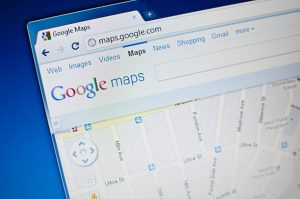 If you are a business owner and you are not appearing for searches related to your business, you must be missing out on valuable traffic. Miami Google maps marketing can provide your business with a large amount of traffic as long as you put in your right efforts.
With Google Maps marketing, your business will:
Appear for more searches related to the business.

More click volume for searches related to the business.

Better reviews for the listings.
Right from searching a restaurant, a hotel, or the address of a hairstylist, the best way to get fresh and up-to-date information about the local places is with Google Maps.
With that being said, here are some compelling reasons why Google Map Marketing is vital for your business growth:
It's free
Looking for a freeway for your business to exist on the internet? Google map listing is what you need.
Google map is a free service and requires just one or two minutes of your time. Google map offers a way to quickly advertise your local business and bring new customers at no charge. This means less marketing expense along with the opportunity to be listed on the first page of the search results for Free.
Google maps' marketing is crucial for any business. Be it a small or a big business house today, either of them cannot think beyond this list. This kind of marketing has become a necessity for any business today as this adds to the visibility of any business.
Build trust with your Customers and Clients
Every business owner wants to generate sales by winning customers' trust and attention. The effective solution is to satisfy the needs of your customers with Google maps listing. Whatever they know about your business, they can verify through the images on Google Maps. Also, the 3D virtual tour enables them to check if you run a legitimate business.
Building your customer base is vital in developing good relationships with your customers; hence Google Maps listing is a priority when looking to improve the marketing strategy. Google Maps listing will help you generate effective contacts and help you improve your marketing performance.
Better search visibility
Improving ranking and increasing traffic to your business means effectively using Google maps marketing to get your hands on what is within your budget.
Using Google maps cash system is one of the effective methods that help local businesses rank high on search engines. This method used by Google search engines increases traffic and ensures that businesses are ranked high on Google.
Utilizing Google map listing can boost your business's traffic and can provide immediate visibility if compared to search engine optimization which takes a few months to become visible. It is more economical and more efficient when it comes to getting rankings. The cost of local SEO is about 4 times as much as Google maps marketing and in many cases, the maps section appears in all the Organic sections.
Controlling Google Map Optimization
It is the business itself that created the Google Map listing that controls it. This will be beneficial to your business as you will be able to control the information posted and have access to the marketing tools provided by Google. This feature is extremely advantageous as it can help your business know its strengths and weaknesses and allows you to improve based on the results.
Provides useful information about your business
Once your information is listed on Google Maps, it will lead your customers to other relevant information such as contact details, images, business hours, products and services provided, printable coupons, and even client reviews on the business as well as their personal experience after clicking on your establishment. Besides, it can also lead to options like other branches of your business surrounding the area.
Eases the Research Process
Exposure is one of the purposes of Google Map listing. Thus, it enhances better codes for your business, hence ensuring your company gets an edge over other businesses. Such marketing efforts can be able to lead researchers to your website and can bargain your site to future customers, thus bringing closer your business to the rest of the world. By guiding your customers through a map, Google maps marketing enables your customers to locate your business address easily; this enhances the probability of being in the top search.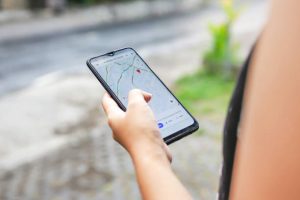 These days, Google map marketing has grown up as the buzzword in the business community. It does not matter whether you have a business presence or not, being listed in Google maps offers significant benefit in driving local buyers to your business place.
Google maps' marketing is something that should be addressed from time to time. You will need to devote enough attention to promoting and updating your map listing to get the most out of it.
Contact Karma Snack for assistance with Google Maps marketing
For any kind of assistance with Google Maps marketing, Contact Karma Snack, a leading and reliable digital marketing agency in Miami, FL. With in-depth knowledge about advancements in the latest technology, we have been helping clients by optimizing their Google local listing. To know more about our services visit our website or call us at + 1 844-623-2299!