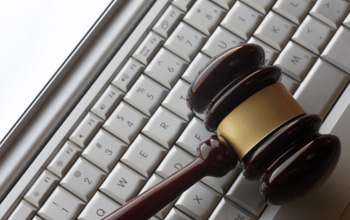 Search engine optimizing (SEO) is vital for a website as it will determine whether or not your business will actually survive.  This is because it can potentially bring in a lot of targeted traffic for free.  As such, it is the most effective online marketing strategy today. When optimizing for the search engines, your website should still be easy for a visitor to navigate and have useful content.
What SEO Is
SEO stands for Search Engine Optimization, which is how you get your site to the top of the search engines.  In the past, it was the primary marketing strategy for a lot of online marketers.  It is still very important today.
What SEO Is All About
In the past, SEO use to be all about keyword density.  However, today, Google's new algorithms and bots have changed this because it is continuously growing smarter.  Since these rules are continuously changing, there is no longer any point in trying to use the latest tricks to help you get listed at the top of the search engines.  Instead, it is important to make sure that you do your SEO correctly, as this can be the most effective for good long-term results.
Some basic uses for SEO
Make sure that your page title tag has your main keyword inside of it
Your header tag should also contain your main keyword
You will need to create high-quality content that is relevant to your keywords
You can do this yourself or you can hire an Internet marketing company to optimize your website, your content, your social networking, and more for search engines.
Getting Inbound Links For SEO Purposes
It is also important to get a lot of inbound links for authority sites. When doing so, make sure that you use your keywords in your linking text. While you use to be able to buy links, this can actually hurt you today since Google is banning anyone that they find doing this. Of course, they probably won't go through the trouble of checking financial records, but they go by factors, so even if you are not paying for links, you don't want the inbound links to even have the appearance of being bought.
It is easier today than ever before to optimize your website. This is because you no longer have to worry only about things like keyword density. Instead, you just need to concentrate on creating quality content that includes keywords and getting a lot of inbound links from authority websites.
Internet marketing companies, like Miami, Florida-based Karma Snack stay on top of the changes in how Google and other search engines crawl websites. The professional staff at Karma Snack has the perfect balance of experience and knowledge of current trends. Contact them today to get a free proposal on any of their Internet marketing services.