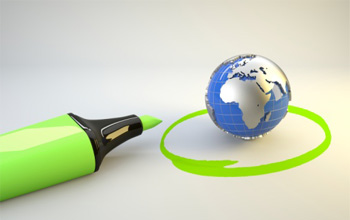 Other trends that have been seen in online marketing in the recent past include the enhancement of search engine marketing and the integration of distribution channels. Search engine optimization (SEO) has become very important to an online business' success. Even though these things may be a little more expensive, their payoff is great over the long run, because Internet income and leads increase with professional search engine marketing (SEM).
The trend in SEO has expanded the Internet market base and it is now extending into various other media including social media, local searches, and mobile devices. This has actually led a lot of multi-channel merchants to look for ways in which they can improve their efficiency so that they can keep up with the changes. A business needs to be easy to find when a potential customer is searching for a product or service from any of the following:
Home computer
Mobile phone device
Laptop
Public place with Wi-Fi
The only way this can happen is if the website and the marketing is done with SEO (search engine optimizing) in mind. Great content that is written with the keywords just isn't enough on a website. Internet marketing needs to include SEM (search engine marketing) because there are other things to consider like these aspects of online marketing:
Pay per click (PPC)
Paid placement
Contextual advertisement
Display advertisement
Paid inclusion
Search engine marketing can be paid or non-paid. Both are very effective in search engines finding, recognizing, and moving a business to the first pages of searches for specific keywords.
At Karma Snack Internet marketing, they have experience in search engine optimizing and also search engine marketing. They have a history of success with their customers. In addition, their websites are designed with 2.0 technologies in mind. Karma Snack is a company with a portfolio, case study, and testimonials that all speak loudly of their skills and it also speaks of the experience of the staff at Karma Snack.