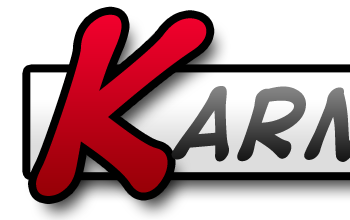 Quality isn't spelled with a "K", but Karma Snack is! Why are more businesses hiring companies like Karma Snack to do their Internet marketing? It is because they want quality. There are those who think they can do it all. In no time they realize that they can't when they see the lack of results from their effort. Growth ends up slow and labored.
For the business person who sees poor results from their Internet marketing efforts, it is time to hire some help from a professional marketing company. A team of experienced Internet marketers will have the expertise to coordinate all aspects of marketing a business online. This move can make the difference between a company being noticed and a company being lost in the competition. Even for companies that are only doing business locally, a strong online presence is essential in today's competitive market.
A marketing campaign can become fragmented, uncoordinated, and unsuccessful when different businesses are hired for the following:
Pay per click advertising management
Viral Marketing
Web 2.0 development
Newsletter solutions
Search engine optimizing (SEO)
Ecommerce solutions (website shopping carts)
Conversion optimizing
Campaign element analysis
It is often a difficult decision to hire an Internet marketing company when it has been being taken care of "in house". At first it may be hard for some people to let go of the marketing and for others it will be difficult to accept new ways of doing things. Both types of people will come around once they start seeing the results of a coordinated, professional Internet marketing campaign in motion. Seeing how skilled experienced marketers work to get the positive results more efficiency is enough to get most business owners and their staff to accept an outside Internet marketing company.
Just like with quick weight loss product offers, when it comes to Internet marketing plans…if it sounds too good to be true, it probably is. When looking for an Internet marketing company, find one that has realistic and attainable goals for the results of the proposed changes. Check their references and their portfolio before handing over any money. It is worth the time it takes to do a little research about Internet marketing companies you are considering hiring.
One Internet marketing company that has the experience and the skills to get results for your business is Karma Snack. Get a free website analysis and look over Karma Snack's portfolio and Internet marketing services to learn what they might be able to do for your business. For a list of the best of the best internet marketing companies click here.