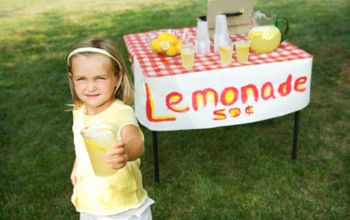 Anyone who runs a small to medium-sized business will need their website to produce targeted, qualified traffic. Starting out focusing on local traffic is a good way to begin. This is something that the Yellow Pages cannot do for you anymore. In fact, the only way to get this traffic today is by standing out online. Even this is difficult though due to bigger companies who can pay for SEO and thus be successful at it. However, there are some things that you can do to stand out too. One such thing is developing backlinks.
The Definition Of Back Links
Backlinks are those links online that point to your website. The more of them you have pointing at your website, the higher the search engines will rank you. This is one of the best marketing techniques that you can do for your small business because whenever these backlinks are noticed by the search engines the search engine views it as a vote from another website. The search engines will take this vote into consideration whenever it is placing a link to your website. Your website will move to a better position whenever it has more of these links.
Developing Backlinks
There are a lot of ways in which you can go about developing backlinks. One of the best ways is by writing articles and then sending them out to hundreds of other websites that are in need of your content. Submitting articles to article directories will get the articles on websites. Whenever this happens, each website that posts your article must then post a link that points back to your website.
Using Social Media Sites To Get More Exposure
Another way in which to get backlinks is via social networking websites like Facebook, MySpace, Twitter, and YouTube. Unfortunately, though, a lot of small business owners don't know how to use these websites to their benefit nor do they have time to learn how, so they choose to pay a competent professional Internet marketer to do it for them.
Other Fast, Easy, Cost-Effective Ways To Market Your Small Business
Fortunately, there are a lot of quick, easy, cost-effective ways to do this without paying a lot of money in order to reap great results and thus bring more traffic to your website. It is important for small business owners to be knowledgeable about other options and then take advantage of them.
If your small business marketing doesn't have a focused local Internet presence, then your business will miss out on the opportunity to move up in the search engines. After a strong local Internet presence is made, then it can be expanded nationally. To be truly successful with marketing a business on the Internet, it will take time, knowledge, and dedication. For business owners who are busy with other aspects of running their company, hiring an Internet marketing company like Karma Snack is often the answer. Contact one of the experienced staff at Karma Snack to get a free proposal.