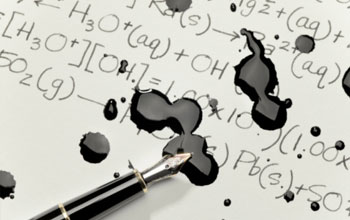 A lot of people are tired of spending thousands of dollars on a search engine optimization (SEO) expert to make their website rank higher in the search engines and not see results.  After all, this can be a frustrating experience; especially whenever you spend a lot of money but don't get the results you were promised. The fault lies with both the Internet business owner and the Internet marketing company. Some marketing companies simply don't have the experience needed to deliver what they promise and some Internet business owners don't pay attention to the Internet marketing contracts that they are signing. This problem can be solved by the Internet business being informed on what they need and paying attention to what they are signing. Hiring a reputable SEO expert is the start to successful SEO marketing.
The Problem With SEO
One of the real problems with search engine optimization (SEO) is that it is too broad and no one really knows what formula is needed in order to give a website a real boost within the search engines, yet everyone is looking for one or promising one.  Nevertheless, a lot of marketers still claim that they can do this and unfortunately, a lot of Internet businesses fall for it. When hiring an Internet marketing company be sure to get specifics of the services and the campaign that is proposed. Be sure to read what you are signing. There's no magic here, so don't believe it when magic results are offered. Results may take some time.
The Correct Formula
There really isn't any precise formula for dominating the search engines. In fact, it is all trial and error, which can be costly but it does pay off in the long run. An experienced Internet marketing company will have learned from past efforts and be able to come up with an effective and successful marketing campaign. Each business has unique needs and a professional marketing company will be able to create a detailed and affective proposal the business the plan if for. This is the best formula for a successful campaign.
High-Quality SEO
The big search engines have their own dedicated team and computer software that sorts out websites and puts the high quality ones in the top 10 according to how well these websites have been made.  As such, each search engine has its very own algorithm and no two are alike.  The one thing that is the same from one search engine to another is that you will need to build high-quality links that point to your website from other websites.  Of course, you will need to do this ethically if you want it to work for your website and place it at the top of the search engine results.  This can take some time but you never want to make the compromise of going for quantity instead of going for quality when it comes to inbound links. For a solid position on the search engine results, you will need high quality SEO work.
Dealing With The Competition
You will always have competition regardless as to whether you are fighting for the number one position in the search engines or for more customers.  There will always be companies and websites there to serve as your competition.  Search engine optimization plays a very important role in overcoming this competition. If you are ethical, you will find that SEO is your friend and that it can help you gain the number one spot within the search engines with some patience and some hard work. Monitoring your campaign is also an important factor to dealing with the competition and maintaining your position.
Now that you know more about SEO, you can weigh your options and decide for yourself whether you want to hire an SEO expert or do the work yourself. Regardless of what you decide, you will need to have some patience. While you may see some results in as little as a week, it may take as long as a month, or even longer to see the full potential of proper SEO work.
When you decide to hire an Internet marketing company, look over Karma Snack Internet Marketing Company's portfolio and case studies, then contact one of the experienced staff to get a free proposal or a free website analysis.