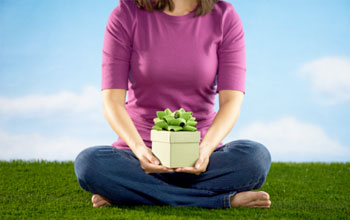 Every website owner knows that in order to make money online they will need to advertise and promote their business.  SEO is the most ideal way in which to promote your website and generate traffic to it.  Therefore, you may be considering purchasing an SEO (search engine optimizing) package from an Internet Marketing Company.  Every Internet business is unique and will need different marketing packages that are specifically designed to meet their individual needs. There are some general Internet marketing services that are ideal for almost every package. With this in mind, here are some things that you should keep in mind whenever you are viewing such packages.
Starting Off Right
Ideally, an Internet marketing company should be contacted before the website is even started. This way an experienced marketer can make sure everything is done correctly from the start. This will give a new business a better chance of seeing fast results. From an SEO friendly website design that will keep a visitors interest to branding to social networking, a professional Internet marketing company can make sure that a new business starts out strong. It is more efficient to set up a strong campaign at the beginning than to re-do a poorly done website and repair the damage a bad marketing campaign caused.
The Ideal SEO Package
The ideal SEO package for general marketing of an Internet business commonly includes the following:
Preliminary website analysis
The time period within which each SEO stage will be completed
Description of tasks that will be performed
List of results that you should expect upon completion of each stage
Reports with explanations of work done and what you can do if the expected results are not achieved
On-Page Optimization Packages

There are some very common SEO on-page tasks that most SEO package should include.  They consist of the following on-page tasks:
Content re-writing to make it SEO optimized
Creating SEO friendly URLs & URL re-writing
Duplicate content checking
Heading tags that emphasize the important keywords on each page
Image optimization using Alt tags
Implementation of internal linking
Keyword density checking
Keyword research
Title, Meta Description and Meta Keywords creation for each page
Off-Page Optimization Packages
The following off-page SEO tasks can also be included within your SEO package:
Article Submission
Blog Promotion / Commenting
Classified ad posting
Creation of local listing in SE
Directory Submission
Forum posting
Link Exchange
Press release submission
RSS Feed submission
Sitemap Generation / Submission in SE
Social Bookmarking
Social Networking
Video Submission
If you want to get an SEO package for your website, then you probably want to get the most possible for your money too.  In this case, you will want to take all of the aforementioned factors into consideration before you even contact an SEO company. Know the goals you have for your Internet business. Paying less but not getting solid results could happen if you only compare prices. Research the companies that you are considering for your Internet marketing. You should know what your goals are for your Internet business.
An Internet marketing company with experience and a strong track record is Karma Snack Internet Marketing Company. Look at the results they have achieved with their case studies and then contact them for a free proposal to see what they can do to increase traffic, sales, and visitors to your website.