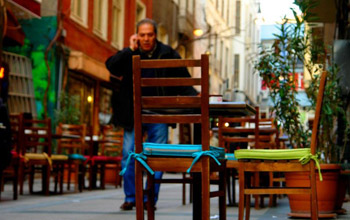 There are lots of stories of websites that get thrown up on the Internet and rake in the big bucks fast. Not all of these claims come from shady Internet companies that are out to get your money from your pocket to put it into their pockets. There was a time when it happened, but that was a while ago. With modern technology, everyone and their mother are now Internet entrepreneurs. Poorly designed and inactive websites may be sitting on page one out of pure chance, cluttering up the place. So with So much competition, you will need to market your website. Now the question is if you do it yourself or hire a professional marketing company.
If you are an Internet entrepreneur, you will want to do it yourself. It is natural. It is that love of getting your hands in the dough that makes you an entrepreneur. The trouble is if you have cookie dough in one bowl and bread dough in another bowl and piecrust dough in the other bowl, you will be spending a lot of time washing one type of dough off your hands before you can go to the next bowl of dough. Repeat several times a day and the time spent at the sink grows while time spent with the dough shrinks. This can negatively affect your business fast.
Hiring an Internet marketing company that has a team of professionals that focus on each aspect of Internet marketing will assure appropriate time is spent on each service (or bowl). Since the staff specializes in what they do, they aren't constantly spending time at " the sink" to change from one task to another. In addition, an Internet marketing company can coordinate all the services while monitoring the following:
Effectiveness
Successfulness
Sales
Leads
Traffic
With proper monitoring of an Internet marketing campaign, they can quickly pinpoint what is and is not working and make appropriate changes as needed.
Karma Snack is just the Internet marketing company that you are looking for because they have the skills and services that will assure that your Internet marketing is going to be successful for your company.