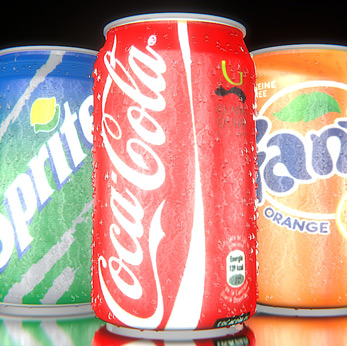 7ps of marketing For Internet Marketing Plan
The 7 P's are very important in Digital marketing services and can make a big difference in a successful online business.
1. PRODUCT: You need to be able to assess the market and the customers' mood to understand if the product you are selling online is really in demand or not? A good product sold at the wrong time or in the wrong place might not sell as much, so you need to be educated on how someone surfing on the Internet will be attracted to buy your product. Appropriate research should be done ahead of time, at our company, Karma Snack, we can conduct marketing research for you through our business intelligence services. We help clients find the right market, demographic, and best time of year for promoting your products and then help deploy the campaign.
2. PRICE: By assessing what people can spend for some products, analyzing the buying patterns, and knowing the trends you must intelligently set a price that will be attractive enough to the customer and yet bring you profits. If a product is in demand and the current price is not justifying the cost, you can raise it to ensure that the overall sales will bring you profit even if you lost some customers. At Karma Snack, we help clients find the sweet spot for your product's pricing by testing pricing, discounts, and doing in-depth research on your competition's bottom-line. The end goal of every campaign is to increase your profitability, which reducing costs, while increasing your market share.
3. PROMOTION: When you are promoting your product on the Internet you need to question whether you are addressing the right target audience. Even if you are getting the target audience to your website, you need to be sure that you speak the language they understand. This way you can communicate the benefits in a way that they will understand. An effective promotional campaign will mean your advertisements and the campaign tries to reach out as many potential customers as possible. Karma Snack's team takes care of analyzing the traffic to your website, the sources of the traffic, and the average stay. We then utilize advanced behavioral analytics and predictive analysis to get more profitable customers to your business.
4. PEOPLE: When you are doing internet marketing you have to be able to outsource the work and hire the people to do things like writing effective content. You'll want the people who can provide answers to visitors' questions and provide them with the information they are looking for. It will also be necessary to effectively pass it back to the management. Lastly, it is very important to ask if you have the people to share information on the product, service, or company on blogs, forums, etc. by posting about it. Karma Snack helps clients with all of this by utilizing their in-house team of copywriters, without additional charges to your campaign.
5. PLACE: Obviously in the world of Internet marketing, your website is the place where all transactions happen. How interactive is your website? How user-friendly is it? How easy is it to navigate for the customer? These questions are very important to attract and retain customers. Karma Snack utilizes A/B Split Testing, and Multi-variate testing on an ongoing basis, to constantly improve your website's performance, increase the amount of traffic which converts into a sales/lead/ or a content. We test color schemes, buttons sizes, images, photos, layouts, and are always improving your website. Your website has to constantly evolve, there are times where your website will not look like it did a week ago, a month from now, or a year from now. We are data-centric, so all changes and improvements have to be justified by increased ROI for you.
6. PROCESS: is very important for Internet marketing too. You need to ask if you have resiliency in your site, the ability to handle a large number of customers, the proper support at all times, and a system to answer FAQs. Karma Snack scales campaigns according to each client's needs. There are times clients tell us to scale back the efforts since they cannot handle the volume, and have to expand resources, and we adjust campaigns accordingly.
7. PHYSICAL EVIDENCE: Online, it is difficult for the customer to know how the product is going to benefit them. So it will be necessary to communicate in a way that the customer will be able to feel confident in purchasing a product or service. You can do reports and articles that will excite the customers about the product and the service. Video and images also help the customer feel comfortable. If you talk to a Karma Snack representative, you can learn about how we take care of Video, images, content, reviews, articles, and sync all of your offline and other online marketing campaigns for accountability.
Contact Karma Snack For Know the 7 P's of Internet Marketing Plan
Now, that you know the 7 P's of Internet marketing, you can now create a strategy that will incorporate them and improve the results of Internet marketing. When you are ready to hire an Internet marketing company for your business, contact a skilled representative at Miami Digital Marketing Agency Karma Snack to talk about your project.