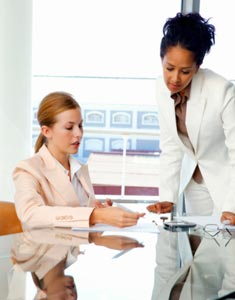 Websites are useful in selling products, providing information, and getting hired to provide services. Consulting is one of the services that can utilize a website to increase business. To have a professionally designed and affective website, an Internet marketing services agency, like Karma Snack, can be hired.
When a consulting agency decides to set up a website, goals should be set. These are some basic goals for a consulting agency website and how they can be met:
Clearly provide the scope of consulting-the content should include the specific audience that would benefit from the consulting, what type of consulting is provided and the benefits of consultation.
Build a credible image-this content should have real and accurate examples of success stories. They should include the outstanding ones as well as the more common success stories. Any certifications, awards, and mentions should be added.
Attract new clients-the the sales pitch is in this content. Any first-time client specials and discounts could be offered.
Maintain current clients and bring back former clients-have regularly updated new content with related information. Offer services that complement the services that have been provided and new services that are related to the original consultation services.
Provide related products-books, organizers, motivational help, studies, reports, and products with logos that can be offered.
Add to mailing list-free material or an informative newsletter can be made available in exchange for signing up with an email address.
Register clients for seminars-free and fee seminars can be registered for online.
As much information as possible should be provided on the website so that only seriously interested leads are generated. This can be done with the following:
Specific services offered
Mission statement
Samples and examples
Pertinent points of an average contract
Facility
Typical consultation relationship
Familiarity can be promoted with the position description, photos, background, education, and accomplishments of key employees. Photos of clients and photos from seminars can also encourage familiarity and personalize the website's visitor's experience.
Karma Snack not only design websites but can also meet a consulting company's Internet marketing needs. For the consulting company that offers products for purchase and payment of services and seminars online, Karma Snack can include an easy to use a shopping cart on the website. Go to KarmaSnack.com to find out more.