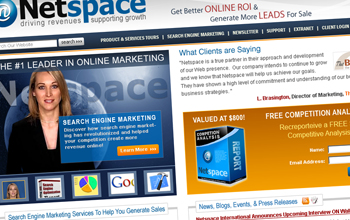 Just like people who hang on to a relationship, long after the relationship has died, Internet entrepreneurs hang on to websites and Internet businesses long after the site or business dies. Some of it is denial and not wanting to believe that a bad choice was made. Sometimes it is because the potential is there for the website, but there isn't the skill to optimize it. Other times it takes a professional marketing company to decide if the website or Internet business even has the potential to bring in an online income.
You can start with a free website analysis with recommendations and later contact an Internet marketing company like Karma Snack or you may choose to implement the recommendations yourself. Often it just takes a few changes to turn a dead website or Internet business into a vibrant income producing website. There are a few websites that the choice may be made to start fresh with an Internet business or a website because it is more cost-effective.
A website that isn't getting traffic and isn't making sales will need to be analyzed to see what is happening. Things that will get checked include the following:
Getting a website analysis will give you information and suggestions, but to implement the suggestions you will need some knowledge of Internet marketing techniques or be able to hire an experienced Internet marketing company. An Internet marketing company can set up a plan of action to implement various changes that will result in the following:
Income generation
Increase in traffic
Website navigation ease
Simple shopping baskets
Moving up on Google and other search engines
Effective keyword utilization
Website design that gets attention
A professional Internet marketing company has the skills to bring your website and your Internet business to a point where it can start bringing in more income. In the event it is best to scrap the original website design or failed business, an experienced Internet marketing company can help with choices so that the next Internet business will be successful.
Karma Snack Internet Marketing company will be able to analyze your current website's effectiveness with a free website analysis and recommend changes that you can do on your own or you can hire a professional Internet marketing company to implement the changes. You can call and talk to a marketing specialist today to find out more about their extensive list of Internet marketing services.