Yahoo Search Engine Optimization Services
Karma Snack, a leading and reliable digital marketing agency in Miami, FL knows that any business intending to grow its online presence must appear on Yahoo's platform. Contact our Yahoo SEO specialists to see how we can assist your business with a full-scale Yahoo presence.
Request Quote
Discover the Best Yahoo Search Engine Submission Service with Karma Snack
Yahoo has a significant presence on the Internet. There are quite a few extremely relevant reasons why a company should submit a website to Yahoo, as it is one of the biggest search engines. Submission of the URL address of a website to Yahoo increases the chances of gaining more traffic.
But how to position one's business with a powerful entity such as Yahoo? The best way is to leave the task to karma Snack, whose marketing services outstrip the competition.
As Yahoo provides so many services, those services and offerings must be thoroughly mined so no business opportunity is left unexplored. Yahoo has the Yahoo Directory, Yahoo Mail, Yahoo Search, Yahoo News, Yahoo Maps, and Yahoo Video. Yahoo also has social media sites. In fact, Yahoo is one of the largest websites in the US.
Why Add the Site to Yahoo & Importance of yahoo?
Interestingly, Yahoo can collect more information about its users than its competition. Culling this information from its advertising network and websites,  Yahoo is significantly invested in analyzing the behavior of its millions and millions of users. Surprisingly, Yahoo's database is the largest in the world. Any company interested in tracking information for its growth potential would want to be aligned with such a database. But, again, it is only meaningful with a marketing company such as Karma Snack that knows how to apply techniques and tactics to access this relevant and important information.
There are other reasons why a company would add the site to Yahoo. Yahoo has partnered with other content providers including music, gaming, movies, finance, sports, and news sites. Another attractive feature of Yahoo is that it has a personalization service, called My Yahoo. This service lets the user combine individual favorite information sites, feature sites and RSS feeds, to conveniently organize them on one page.
Mobile Services Including Yahoo Search
Yahoo also has partnered with Verizon, British Telecom, and AT&T with the advantages of free and premium services and content for their subscribers. Yahoo has a plethora of mobile services including instant messaging, blogging, email, information, alerts, search, and even ringtones.
Further, Yahoo has fully developed its commercial services. A few of these services are Yahoo Real Estate, Yahoo Autos, Yahoo Travel, and, of course, Yahoo Shopping.
Yahoo's income is largely derived from advertising. Yahoo Search Marketing covers a list of services such as local advertising, sponsored search, and Yahoo Publisher Network.
Rank Well on Yahoo to Get High Yahoo Search
The process of improving the position in search results for a special word or phrase is termed search engine optimization. When we talk about optimization of a website, it's no secret that Google does own a big chunk of the traffic and tends to deliver more traffic than everyone else. However, there are other major players around such as Yahoo. Although Yahoo does not deliver as much traffic as Google, it is still able to send highly targeted traffic.
If you have a running website, the content is good, still not achieving a significant rank in Yahoo! The basic step is to submit the site to Yahoo. Yahoo search engines allow site owners to submit web pages for inclusion in their search result pages.
Yahoo Search Engine

Ranking Factor List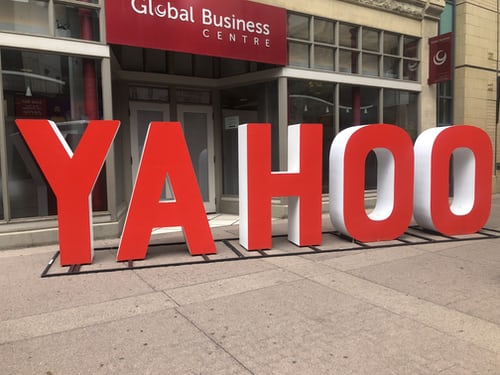 The process of improving the position in search results for a special word or phrase is termed search engine optimization.  Our Miami SEO experts have determined certain factors that are extremely vital to be ranked high.
Internal factors
Internal factors include page information like title tag, meta description, link, and keywords used in the website.
External Factors
Current page rank, popularity, age of the domain, and data website are first indexed by the search engine.
Structural factors
Coding Standards, validation, HTTP status code, broken links, charset, and content type.
Yahoo Search Engine Optimization Tips
Well Organized links
Unlike Google, Yahoo pays a lot more attention to the internal structure of the website. You can have a site rank well in Yahoo with just a few backlinks provided by Karma Snack experts.
With the disorganized internal linking, it becomes hard to rank well in Yahoo. Being well organized is the key which means having a clear linking structure. Thus, our services help you adopt the hierarchical structure along with including a site map to ensure that Yahoo crawls and indexes all the web pages.
 Anchor texts for internal links
Even though Yahoo is very much into the site's content when it comes to ranking in the SERPs, inbound links still hold much significance.
This is why the anchor texts must contain the target keywords. When creating links, we will make sure to use proper anchor texts for your internal links so that it allows search engines to find your content more easily.
 Use primary keywords in title tags
This works well for Google as well; however, it's very important for Yahoo. We will use your primary keywords in the title tags. This little tweak allows you to easily move to pages 1 or 2 of Yahoo. In order to determine the theme of your site, Yahoo looks at your page title as well as your Meta tags. Thus, we will make it easy for Yahoo and eventually, you will be rewarded with higher search rankings.
Post-high-quality unique content
Yahoo places a lot of focus on relevancy. Adding keywords in the content is not the solution; rather, the focus should be on writing natural content. The quality of the content really matters. Posting relevant content from time to time is a good strategy to take the desired position with the Yahoo search engine results pages.
We Know the Art of Balancing Yahoo SEO
If you need experts to support your Yahoo SEO efforts, team Karma Snack can be your go-to digital marketing partner.
Our experts understand that Yahoo depends on keyword density to rank a website. To optimize the site with the Yahoo search engine, a higher keyword density is required. Unlike Google and other platforms, Yahoo considers synonyms and other word variants that are of the same or related meaning to the given keyword to make up the keyword density calculation. And even the plural form of the keyword is still counted when considering the keyword density. Taking into consideration the keyword factor, Karma Snack uses a very different approach to bring the desired results for clients.
Generate Hot Leads with Yahoo Marketing
Having an online presence is more than a necessity these days and online presence comes the importance of Yahoo marketing. Karma Snack's solutions are of different types and what you opt for completely depends on your requirements.
Yahoo is the second biggest of the three major search engines and its search percentage is slowly increasing and gaining ground. Yahoo includes an enormous network of websites that are also increasing.
To rank the website high in Yahoo, optimization based on specific areas need to be given more focus. Just like with optimization with the other search networks, keyword density is a major aspect that needs to be given more attention. Although there is no specific criterion to base the keyword density, the particular industry where you are on and also your website type can be the basis for this.
Also, the website structure is a key factor for search engine optimization in Yahoo.
Site structure holds significance because it determines the order in which your page content is seen by the search engines. The content which is higher in the code of the pages is given more priority than those with the lower codes.
By using these techniques, Karma Snack will help in complete Search Engine Optimization for Yahoo!
Why Choose Karma Snack As the Yahoo Marketing Agency
Our experts at Karma Snack have commendable knowledge and experience in the industry and are well aware of how to cater to the demands of their patrons in the most efficient manner.
Our marketing agency has the ability to personalize our services depending on the product proposition of each client. We have a group of specialists who are assigned to play the best shot when it comes to result-driven performance.
With Yahoo Search engine optimization, we will help improve the visibility and rankings in the search engine domains which will then ultimately increase the number of clicks of the business website by users who use Yahoo search engines for several reasons.
By providing a variety of services such as link building, content building, and keyword research, Karma Snack will lead you down the right path so your website will potentially become a dominant force online.
You can avail of any of the services you require from our digital marketing agency and you can be assured that we will provide a result-driven solution for your business. All you need to do is contact us to get vivid solutions that help your brand grow.
Contact Yahoo SEO Optimization Experts
If you want to rank high in the Yahoo search engines, Karma Snacks are the experts! We can help you establish a real online presence. Request a proposal or Contact Us to learn more.
FAQs- Yahoo Search Engine
Why is Yahoo my search engine?
In case your browser is using Yahoo as the default search engine, there are two possibilities. One is you installed an add-on that changed your search engine to Yahoo. Another is your system may have the Yahoo search redirect virus. In this case, you should reset your browser settings.
You can change your search engine manually through the following steps:
Open the new tab.
Click on the three-dot menu in the right corner.
Click on settings.
Look for 'setting' in the left-hand side menu and click on it.
Now click on to manage the search engine option.
Click on the name of the search engine you want on your browser.

What is Yahoo?
Yahoo is an American web service provider that facilitates a web portal, a leading search engine, and related services, including My Yahoo!, Yahoo! Mail, Yahoo!, Yahoo! News, and other web services. It was launched back in the 1990s and is still securing its position among the top search engines.
Does Yahoo still have a search engine?
Yes, Yahoo still has a search engine. Yahoo search engine still shares a significant amount of search activities over the web.
Earlier Yahoo! was the most popular search engine. However, Google claims the spotlight these days. Yahoo! Is advantageous when it comes to search. It used to be a great search engine platform. Yahoo search has gained immense popularity and recognition in most areas of the world.
Is Yahoo Search SEO important in 2020?
Yes, Yahoo search engine optimization is necessary for online marketing in 2020.
Yahoo is one of the biggest search engines, pulling out most of the searches every year. We must know how its search algorithm works to choose Yahoo SEO practices as an organization.
Some guidelines of Yahoo Search SEO are vital to rank your website among the top search engine pages:
Use keywords in page titles and tags. Be wary of stuffing irrelevant keywords in sentences. Find out the most searched terms and keywords and add them to your content.
Create high-quality and engaging content. Ensure every portion of the content on your site is relevant, informative, and optimized.
Yahoo prioritizes backlinks and inbound linking. Add a high number of Backlinks to reputable and relevant web pages.