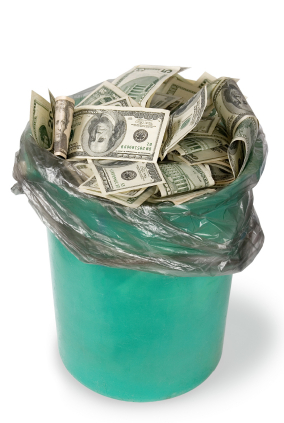 It is important to understand what the major search engines do and don't like so that you can know precisely which SEO search engine trends to follow and mistakes you should avoid.  This is because the main goal of SEO is to make your website search engine friendly. You can do the following suggestions yourself, contract the different strategies out, or hire an Internet marketing company to coordinate the various strategies. With this in mind, here are some things to keep in mind while working on your website's SEO.
Trends
1. Image Headers And Image Use
Google's spiders are unable to read images like they can read text.  For this reason, you will want to pay special attention to your header since it is a very important part of SEO. Here you will want to use a header with the H1 tag.  If you feel as though you really need to use images, make sure that you include your keywords in the text of this area and it the title of the image.
2. Splash Pages
The biggest mistake that anyone can make is to have a splash page. This is the first page that a Search Engine reads and if it is nothing but a lot of Flash, you will find yourself losing out on a whole lot of traffic. Plus, nobody really wants to watch a Flash video before entering your website. They are at your website to see your content, not your videos. It is OK to have a link to a flash presentation for those who do want to watch it once they are interested in your business, product, or service that is featured on your website.
3. Numerous Keywords
You will want to make sure that your website's keyword density is no higher than 5%.  If it is, then your website is going to come across as spam, which will negatively impact your SEO. This is also why it is a good idea to use stemmed keywords (keyword phrases that are related to your targeted keywords). Keywords should flow freely and occur naturally in your content, not be used to fluff and stuff.
MISTAKES TO AVOID
4. Numerous Backlinks From Low-Quality Websites
Make sure that you don't get a lot of link exchanges from low quality websites or from link farms.  This will have a negative effect upon your website in that you will lose credibility with the search engines and with your readers.  Instead, you will want to get links from authority websites in niches that are related to yours. In this way you can use the Google toolbar to look for web pages that have high rankings in your niche and then try trading links with them, contributing, or buying links.
5. Profanity
It is important to understand that Google hates profanity and bad language.  For this reason you will want to avoid it. This is also true of porn and other highly offensive material.
6. Black Hat SEO
A few years ago black hat SEO arrived on the scenes when some Internet marketers, who understood Google way too well, tried exploiting search engine mechanisms.  They did this by using software that would produce a lot of mini blogs that were filled with nothing but keywords and then were linked to one another.  Google has some very smart engineers who have found ways to overcome such practices and currently they have been able to ban a lot of black hat SEO websites. When you do SEO right, you don't have to worry about being found out and being banned by Google.
Search Engines are always upgrading their algorithms in order to prevent SEO from being abused.  This is why it is a good idea to stay on top of SEO trends and avoid SEO mistakes.  In this way you will never lose any traffic to your websites.
When you want to have an experienced Internet marketing company handle your SEO work and other Internet marketing services, contact the skilled staff at Karma Snack Internet Marketing Company. They will give you a free proposal and free website analysis.