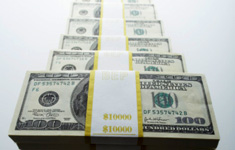 PPC is the abbreviation for Pay Per Click. For many, bad economic times means less income. This has been true for many Internet advertisers. For other Internet advertisers, their income has remained consistent and even increase. The reason some are making money still with PPC is that they have a Miami Internet Marketing company like Karma Snack that has the skill and experience to generate traffic and increase the ROI (Return On Investment). Others may not have an Internet marketing company helping them and may try to maintain their PPC income on their own. Usually, this becomes time-consuming, isn't cost-effective, and takes time away from other income-producing projects.
Research to have a successful PPC Campaign
Research is one of the ways to have a successful pay per click advertising campaign. The information gathered from the research then needs to be analyzed and used to improve the success of the campaign. The areas that need to be researched include:
Industry demographics
Industry brand
Customer lingo
Competition
Keywords (ongoing research is needed)
To increase the income from PPC, hyper-focused keywords that target the people who have the highest interest in the offered product or service need to be used. These keywords often not only lead to sales but also often are less expensive which will increase profit.
Getting a targeted audience to your site isn't enough if they don't stay long enough at the site to finalize a sale. Ads must be tested to find what ad is most successful with those who are clicking. Testing and choosing between two ads often is not effective in finding the best ad. Once one of the two is eliminated, further testing of more ads will assure the most effective ad is used. Testing several ads will lead to maximizing the earning potential of the product or service.
For a successful PPC campaign, a fully developed landing page is needed. Once a custom landing page is designed using the targeted keywords, split testing should be done to increase leads and sales to find the optimal settings.
The Internet market and its audience are constantly changing. PPC campaigns should be consistently tested. The data should be collected, analyzed, and used to keep the PPC campaign updated and effective.
When a marketing company is managing a PPC campaign or it is being done in house by the business quality should be done to decrease costs. A Quality Score Fix evaluates the following:
Quality of keywords
Advertisement copy
Landing page
Traffic source
It doesn't matter if you want to take a multi-million dollar campaign to the next level or optimize a small budget campaign, Karma Snack has the experience and the staff that can help you be financially successful with a PPC campaign. With Karma Snack managing your PPC campaign you can focus on other aspects of the business or other Internet ventures.