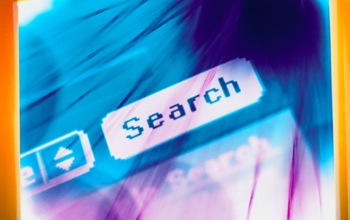 How Bing Works
Bing has become another very popular search engine that a lot of people go to whenever they need to find something online.  It will also help to route traffic to your website.  Therefore, it is important to know how it works and how it presents information to those who are searching for websites like yours. Bing works a little different than Google when it comes to how it finds websites.
Increase your SEO Rankings on Being Search Engine
There are two types of Search Engines. One type uses virtual robots, which are called spiders or crawlers. Googlebot and Bing use these spiders to index your website.  A spider is an automated program that is run by the Search Engine.  Whenever you submit your website to Bing or Google you will have to complete a submission form so that they will automatically send their spiders out to index your website.  The spiders will then visit your website, read through its content, look at the map tags and links, then return all of the information that it has gathered to a central depository, which is where all of the data is stored to be analyzed.  The key advantages of following our methods are improving your local search engine rankings
Understanding Search Engine Spiders
As technology improves these spiders are getting smarter and more efficient.  Today, these spiders can read both static (content remains the same) and dynamic (content automatically, constantly, or regularly changing) information.  It can also read both video and flash content too.  With these advancements, you no longer need to have 500 different website pages in order to be ranked in the top 10.  A spider will visit (crawl) the website or blog then return to on a regular basis to check for new information and content.  The programmers of Bing, Google, and Yahoo, determine the frequency of these visits.  Nevertheless, you can actually think of a spider-like a book that contains its own table of contents, links, content, and references for all of the websites that it finds while it is performing its searches.  One spider is able to index one million pages in just one day.
Using Bing To Find Information
Whenever you ask Bing to find information for you, it goes out and searches through the indexes that it has created while it also searches through the Internet itself too.  While the different Search Engines produce different results whenever it comes to rankings, it is merely due to the fact that not all of the Search Engines use the same process to search through the independent indexes.  Of course, these are just some of the ways in which the Bing Search Engine works. Also if your planning on an SEO strategy then you need to make sure that you read these articles.
The Bing Difference
With Bing you can hover and see a website preview, fewer search results, categorization of results, you can watch videos without leaving the search, daily change of backgrounds, and doesn't recognize misspellings.
Contact Karma Snack For Bing Marketing
Figuring out how to get ranked high in Bing, Google, or any other search engine can be a slow process without experience. This can mean a slow road to page one in addition to slow growth for your business. Internet marketing companies like Karma Snack can make it happen fast with their many services and experienced staff. Contact Karma Snack today to get a free proposal.