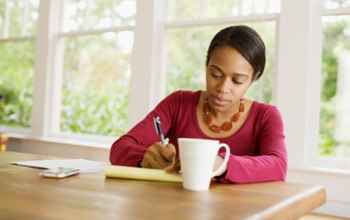 Professional SEO (search engine optimization) article writers are quite successful online because they know exactly what both the search engines and the website's visitors are searching for.  They also know how to create articles that will increase page rank while providing readers with the information that they want. Copywriters can be hired for individual articles as needed or they can provide articles steadily on a weekly basis. Most copywriters are pretty flexible and accept both types of SEO article orders.
Learn From Professional SEO Writers
In order to write like a professional SEO article writer you must first know what they know.  Fortunately, some of these writers offer coaching services and training programs that you utilize. Paying for this information is worthwhile, as it will make you successful in this area. You can also study the articles that are on the top websites in searches.
Read What Professional SEO Writers Have Written
Another option that is available for those who don't have the money to spend on training is to read the articles that these professionals are publishing.  Look at the way in which these articles are written, take note of where they place their keywords and identify any other SEO techniques that they use.  You will want to write articles that contain these same elements and utilize these same techniques. Some article directories will give writing pointers to the authors that they accept.
Do Some Keyword Research
Before you begin writing your article you will want to make sure that you know what your niche's most popular terms are.  Keep in mind that these are constantly changing, so make sure that your information is up-to-date.  You will also want to stick with keywords that don't have a lot of competition so that you will have a better chance of having your articles bring in and keep targeted traffic by being ranked high with the search engines.
Watch Out For Keyword Density
Never put too many keywords in your articles, as this will make the search engines, especially Google, unhappy.  Instead, you should only use your keywords every 100 words.  Throughout the rest of your article you can use synonyms for these keywords. Articles with too many keywords will seem "stuffed and fluffed" which is when an article is stuffed with a lot of keywords and a few other words added as fluff. The content is of low quality and has little information of interest to visitors.
Karma Snack has a Copywriting department that can provide the content that will get the results that you want. Based in Miami, Florida Karma Snack offers a variety of Internet marketing services to help push our website to the first pages of searches for your keywords.