PPC vs. SEO – Which Way to Go?
The Internet is home to 17.5 quadrillion different pages. Google, the largest search engine, has a global dominance over the Internet by regulating 76% of searches from its platform. Every day, it conducts more than 3.5 billion searches. That's about 40,000 searches per second, at the least!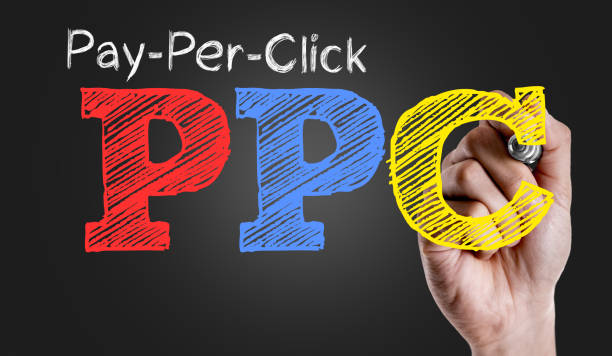 The competition for businesses is extremely high and stiff to register themselves in the eyes of users and search engines. To help you swim swiftly through it, Google provides digital marketing strategies to follow. The major ones are Search Engine Optimization (SEO) and Pay-Per-Click (PPC). 
SEO and PPC are both traffic-generating marketing approaches. They take you to a similar end goal – generating leads for your business. But their methods and techniques are very different from each other. It's an ever-going debate to choose one between them both. Businesses keep getting stuck on the front whether to strengthen their organic marketing strategy through SEO or to buy their way to the top of the SERPs through PPC. 
To put an end to this indecision, we bring you a guide to decide which one is better for your business – SEO or PPC. Let's get to know everything about them right from the basics – 
What is SEO?
SEO is a set of organic practices that has the potential to improve your website's visibility to search engines and users. It is the natural lead generation process that is optimized through a combined strategy of online marketing, content management, website design, and public relations. It makes the search engine crawlers understand and recognize the value of a web page so that they rank it higher on the SERPs. It enables businesses to achieve quantity and quality of website traffic. 
Let's have a look at how SEO can benefit your business – 
It builds a relationship with the audience on the basis of trust and credibility. 

It provides organic and consistent website traffic that is capable of providing long-term, scalable results.
It enhances your brand awareness in a cost-effective manner.

It is a sustainable form of marketing that has the potential to provide improved ROI.
SEO is not all sunshine and rainbows. There are a few disadvantages to SEO as well –
It is a time-consuming process. Its implementation is slow and it may need you to wait for months for it to show considerable results.

It needs a strong development of the content strategy on the website.

It is an ongoing process and needs constant effort. 
What is PPC?
PPC is an advertising model that allows businesses to bid on the chance to show an ad on the top of the SERPs. The advertiser pays a fee whenever a user clicks on the ad. It basically offers to buy the visitors or the clicks from the search engine to leverage the traffic by bidding on the keywords related to your business. It gives you the opportunity to be noticed by a large segment of the audience.
Let's have a look at how PPC can benefit your business –
It's a quick way to start marketing your website. Once you start a campaign on any ad platform, you'll start getting immediate traffic, click, and conversions.

It is controllable as you are allowed to target your ads at a specific audience on the basis of date, time, location, and any sort of demographic data. 

It provides instant feedback and allows room for quick experimentations.

It doesn't require being in sync with the search engine's algorithm.
PPC has a few disadvantages to it as well –
It can get expensive, especially in a large-scale, competitive market.

Once you stop the PPC campaign, you'll stop getting results. It does not provide long-lasting results.

Competitors may use 'click-fraud' strategies to rack up your click charges which are not completely detectable by Google.
Which One is Right For Your Business – SEO or PPC?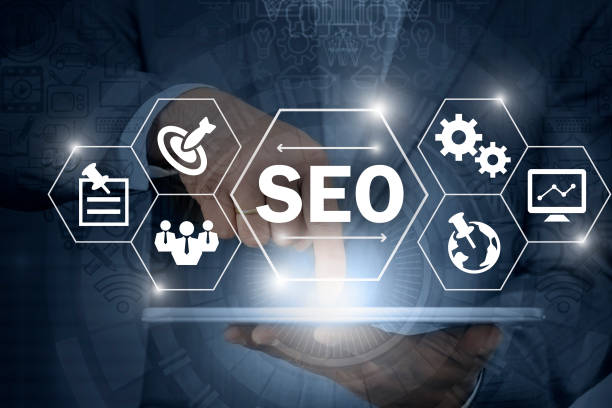 There is no right answer to this question. You can find different claims on different websites stating one another better than each other. But the truth is both SEO and PPC are effective methods of driving website traffic and leads to a business's website. 
In order to choose one between them both, you need to access your business's priorities, needs, and resources. Let's understand it through the following unique situations –

When You Have an Innovative/Risky Product
If your business deals in a product or service range that are different from the rest and are a little experimental, you should probably choose PPC as your marketing strategy. Since it's an innovative product that might not interest a wider audience, at least at the start, not many people would be actively looking for it. SEO works when people are already searching for your business. Since that's not the case here, PPC will work better.
When You Need To Promote Your Business in Local Areas
If you're a local business that has little-to-no competition and wants to make a selected and honest group of customers, SEO is the way to go for you. It could get you organic search results with consistent efforts and build a strong audience in some time. With PPC, you'll definitely get immediate leads, but it'll cost you money and unsustainability.
When You are Gearing Towards a Product/Service Launch
If your business is preparing for a product or service launch, there's no better way than PPC for your marketing strategy. It'll drive you immediate leads attracting all the eyes on the new arrival. SEO might be a mistake here since it drives slow and late results. The same strategy goes for the times when you are offering promotional discounts, offers, or sales.
When You Wish To Sell Your Business Website
If you have a plan to sell your website for a premium price in the future, you need to focus on a marketing strategy that adds value to your website. In this case, SEO wins since PPC doesn't provide future-oriented results. SEO builds a consistent marketing strategy that generates consistent traffic, ranking, popularity, and branding over a period of time. Buyers prefer such things on a website. 
A few situations like the above ones allow you the facility to choose one between PPC and SEO. However, in the real world, a business needs to focus on multiple goals at once. Therefore, most businesses use a combination of both strategies. They complement each other well and work synergistically driving effective results. To boost your business's growth, start leveraging the best of the benefits of both worlds.
We, at Karma Snack, are a Miami digital marketing company providing a combined profitable strategy of SEO and PPC marketing. If you've more questions, reach out to us right now.