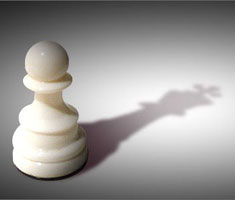 Increase online brand awareness can be done very effectively and measurable. Due to the nature of the Internet and the easy accessibility, statistics measuring a marketing campaign has become as simple as installing Google Analytics and other effective measuring tools. There are 4 things that I want to touch on today that affect an online brand: brand recognition, brand creativity, brand loyalty, and brand equity.
What is Brand Recognition?
Can someone remember your brand even after they have left your website? Is your name catchy, short and sweet, and invokes a trustworthy feeling for your customers?
When coming up with a name for an online business or a website, it is very important to make sure people can remember your website even without Google or the other search engines. Make sure that your brand has recognizable words that are easy to spell.
When we created our brand "Karma Snack" we made sure that it contained words that were easy to remember, rolled off the tongue, and had a catchy feel. The one flaw this with example was that the word "karma" was sometimes easily misspelled with as "Carma". To fix this problem we made sure we registered the "c" version of the domain name as well that forwards to the current website. Make sure you anticipate spelling errors that can occur, especially online. With the amount of positive feedback we have received thus far, we are confident that we hit the nail right on the head. Have you hit the nail on the head for your brand?
What is Brand Creativity?
Brand creativity is very important especially when it comes to online marketing. When a visitor surfs your website, do they visit more than one page? (Bounce Rate)
Is your website design bland, and not memorable? Will they remember it one day or one week after they have visited it? Will they return to your website?
In this "Attention Deficient Disorder" driven world, 5 seconds is all you have to capture the attention of the online users. They want information fast, quick, and want to be dazzled at the same time.
Creativity comes easily as children, but as most people grow older, they conform more to society and then live in "the box" in terms of creativity. But there are those outliers that don't lose the spark that they had as a child, they keep at it, and are allowed to express themselves through their art. Great web designers are able to blend their raw talent into a business model that helps increase sales, revenue, and eventually profits for a company.
A creative design helps draw and focus the attention of the hyperactive surfer. This is key to online success. Online research has shown that bland doesn't work online; you need a design that gets their attention. Does your brand get their attention?
How to know about  Brand Loyalty
What value does your brand create for your visitors? Does it give them information that addresses their needs, or do they hear a sales pitch about how great you are?
The successful online brands convey helpful information to their visitors, which creates that brand loyalty need for visitors to turn into customers.
The opportunity to provide information to visitors has been hyper-enabled with social media, social bookmarking, and web 2.0. Now you can deliver excellent content using video, images, photos, and contextual content at a level that was normally not possible with offline traditional media.
Another great way of creating brand loyalty is to create a presence at industry events. Whether it be trade shows, event booths, free seminars, conference calls sessions, or a free newsletter that talks about the things going on in your industry, there are a lot of opportunities to become an "authority" in your field by simply informing potential customers about your industry.
The best way to create brand loyalty is to be the first one in your industry to do something or lead that pack. Usually, the first brand in the minds of consumers to in an industry is considered to be the industry standard or authority. Come up with a great unique idea, and executive it on a massive scale. The easiest and most cost-effective way to reach your targeted audience has been proven to be online marketing. Do you feel that you are doing online marketing correctly?
What is Online Brand Equity?
A brand's value or equity is especially easy to measure online. Google Analytics for example collects very informative data that is key to watching your brand's success.
In a quick skim of Google Analytics, you will see something called a bounce rate. The bounce rate is the percentage of people that visit only 1 page on your website and immediately leave your website forever. The bounce rate is affected by your brand's creativity and loyalty. Do the visitors like what they see? Is the message conveyed correctly to their demographic? With a proper online marketing campaign, gradually seeing a lower and lower bounce rate means in the minds of the consumers your brand creativity, and loyalty is great.
Another quick measurement is the average page views. If you have a website with several pages over 50, a good page view would range from about 5 to 10 anything more if beyond great. Is it widely known that the more pages a visitor chooses to view and read, there are better chances of them become a client. Increasing page views is a simple as interlinking websites that are similar and cross-talk about industry topics. Focus on images that the page currently has, fix bad ones and if there are none on that page, then get some!! You will be surprised how much the average time on site and page views increase when you put the perfect next to a paragraph.
That leads to the next topic, time on site. As stated before the more pages a visitor views and the longer they stay on your website, the more likely they will convert into sales. Increasing the time on site is also simple. View the pages with the least time on page, and improve the content, make it more user-friendly – Include better images, graphics, or even include a video. By improving the worst performing pages, the overall time on site increases. But don't stop there. You can also have to a/b split test the pages that are performing great, and improve their performances as well. Always be Testing!!
The best measure for brand equity is the conversion rate. The conversion rate is the percentage of traffic that converts into a lead or sales. The average website have a conversion rate of about 0.5% to 1%. The online industry standard has it that if a website has a 2 to 3% conversion rate, they are doing great. In my opinion, those numbers are too low. Currently, we have websites that are doing anywhere from 8% to 10% daily conversion, some superstar websites are doing up to 35% daily. The higher the better, since you get more bang for your buck for the amount of traffic going to the website.
Increasing conversion for a website can only be done ONE way: testing. Using a/b split testing, and multi-variant testing, you must constantly test your website's elements to see what changes increase the website's performance, and what don't. Maybe a different background, or left-hand navigation menu makes more sense for your industry. You will never know without testing. No matter how good a website developer is, there is no way they will hit the nail on the head with a highly converting website the first time. A website needs to grow and evolve, and in order to grow the correct way, it needs to be tested for the right elements that will increase leads, sales, and revenue for companies.
Increasing brand awareness comes with several other factors that will be touched at a later date. To receive more information about how Karma Snack can help you increase your brand's equity online, or to learn more about our services simply contact us today to speak with a friendly representative that can go over anything discussed in this article. Don't forget to sign up for our newsletter to get updated on new articles and informative articles to help your website succeed online.