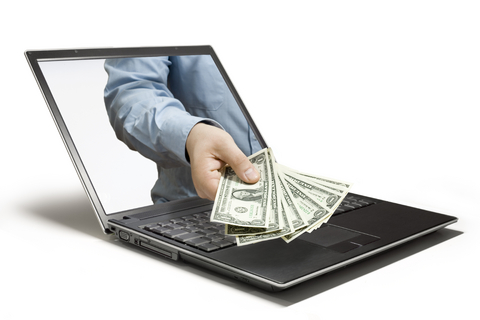 Everyone wants their business to do well in the search engines. Some businesses choose to do their own Internet marketing so they will do well with the search engines and other businesses choose to hire a professional Internet marketing company. The following are used by individual businesses that do their own marketing and also used by professional Internet marketing companies.
1.Website Content
Good content is king. It is a common term used often because it is so true. If you don't have a website that provides users with the information that they need and are looking for, even when you get visitors, they won't stick around. To get targeted visitors to the website, you'll need content that is noticed by search engines.  This is why it is important to have professional copywriters write effective and readable content for your website.
2.Incoming Website Links
Website links are spread all over the search engines and websites. You need to get some of these links pointing at your website so that you get traffic. This is done with posts, articles, comments, and other text with the links to the site the traffic needs to be directed to.
3.The Website Title
Your website's title needs to include your relevant keywords so that people who are using search engines find it.  When possible, include your keywords in your business name and domain name also, so that people will easily be able to tell what you are selling.
4.Website Headings
On your website you will need to enclose your content's headings within H1 tags so that they will have more prominence and visibility.  This will save your visitors time because they will be able to clearly view your information. Search engines will also be taking notice.
5.Website Internal Linking
It is also important to make sure that your website is properly interlinked.  Your visitors need to be able to figure out what they can expect to find there. Proper linking also allows the search engine spiders to be able to search through your website's content. An easy to navigate website is important.
6.Website Keyword Density
You will need to include the proper amount of keywords on your website.  Don't overload the amount of keywords that you use in your content and don't skip out on relevant keywords either.  Instead, make sure that you include 5% of your keywords on each and every page of your website so that it will rank higher in the search engines.
7.Website Sitemaps
Make sure that your website has a site map on it.  These are search engine friendly so that they can get the information that they need to know about your website in order to properly index it.  For this reason, you will need to include both HTML and XML sitemaps on your website.
8.Meta Tags
If you want to get indexed by the Search Engines you can't ignore the meta tags on your website.  The Search Engines will sometimes pull information from here to rank your website properly. Met tags should be properly inserted into the heading section.
9.URL Structure
Your URL will also give some information about your website.  So, make sure that it is well structured in order that your visitors can figure out what is on each page.
10.The Domain
Your domain may contain your keywords in its name.  This will help it be found by the search engines quicker.
Contact Us at Karma Snack
Karma Snack Internet Marketing Company includes the above services to get websites ranked quickly with search engines. In addition to Miami SEO, Karma Snack provides other Internet marketing services like social networking, branding, and free website analysis.