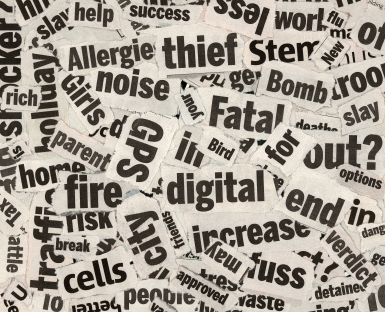 Hire a Copywriter
A lot of people don't realize just how important a copywriter is to their business.  However, without the right words being said in the right way, your business will suffer. This is especially true whenever it is time to put content on a website, write a post for a blog, advertise, or promote your business.  In fact, it can mean the difference between success and failure. Some businesses hire their own copywriter while others use the copywriter that their Internet marketing company uses.
What A Copywriter Does
A copywriter is responsible for creating text for articles, posts, advertisements, and promotional materials.  Today's copywriters enjoy a lot more creative freedom than they ever have in the past.  This is because of global media and text demands, as well as because of graphic artistry.  Hiring a copywriter can truly make or break your advertising campaign as they provide materials that will drive traffic to your business. A copywriter includes is able to write search engine optimized content to be used for websites and blogs that want to get ranked on the first pages of various search engines.
The Advantage A Copywriter Gives You
By hiring a copywriter who knows about words and how to use them to your advantage is an invaluable asset.  Furthermore, a copywriter who can work under the stress of meeting short deadlines to deliver informative keyword-rich copy is of great value as well. This is important to understand because language is an invaluable tool to business owners, regardless of what the business is selling or what service the business offers. Both written and spoken words will generate interest in your business.
How A Copywriter Works
Copywriters work closely with their clients, taking their ideas or concepts and developing them into a marketing campaign, slogan, or logo.  They will also work closely with an Internet marketer to be sure that their content fits into the current marketing campaign. They are able to create press releases, newsletters, posts, articles, and short blurbs that a business can use to promote their products, missions, and goals. Most of them can handle a lot of different materials, needs, and topics while saving businesses a lot of money in promoting, advertising, and marketing themselves.  A copywriter doesn't have to work for anyone but themselves.  However, it is a good idea to have one on your side. It simply makes good business sense.
While a lot of business people know how to run their business, they don't know how to tell someone why they should purchase their business' goods or services.  Since a copywriter has a strong background in both language and grammar they know how to do this for you. Plus they are experienced in encouraging others to act, which is something else that you will need to be able to do.  Hiring a copywriter who knows how to do all of these things will definitely work to your advantage.
Regardless of the type of Internet or storefront business, you have, hiring a copywriter will save you a lot of time and money while increasing the results of any marketing campaign that involves content.  This really is the best investment that you can make in your business, as it will definitely help your business succeed.
Internet marketing companies like Karma Snack often have a team of copywriters that produce what is needed for each Internet marketing campaign. To find out more about the marketing services like copywriting that Karma Snack offers, contact one of the consultants at Karma Snack today.