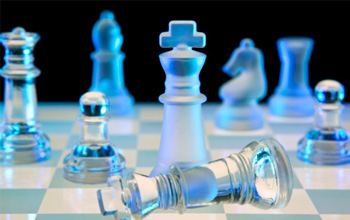 It is possible to get your website on page one of Google if you use good backlink strategies.  The first thing you need to do though is understand what it actually takes in order to rank well with Google. One of the requirements is to have a good amount of content on your website. You will also need to have more backlinks on your website than your competition has on theirs. There should not only be more links they should be good strong links. There are many ways to get backs. You can pay for links or you can get back links for free.
5 FREE BACK LINKS STRATEGIES FOR INTERNET MARKETING
1. Create Web 2.0 Properties To Link To Your Website
You will need to create some Web 2.0 properties to link to your website.  There are some websites that you can use for free back links such as Squidoo, HubPages, and Twitter.  Whenever you use these websites make sure that your links contain anchor text that mentions the keywords that you are trying to rank well in Google for. For instance, if you are trying to rank for the keyword phrase "network marketing," you will want your link to say "network marketing."  You will also want to try make sure that your keywords are in your website title itself.
2. Post Videos On YouTube
It is also a good idea to post some videos on YouTube and then use the description area to link them to your website.  Of course, you will want this video to be related to the keywords that you want to rank for. The video that you use should not only be one that is related to the keywords that you wish to rank for but it should also be one that helps people, is useful, or presents a solution to an issue that is related to these keywords.  Again, you will also want to make sure that the video's title includes the keywords that you are trying to rank for.
3. Create Social Bookmarks
Take some time to create some social bookmarks for your website too.  Some of the social bookmarking websites that you will want to be concerned about are Facebook, Delicious, Digg, and Propeller.com.  You can actually be bookmarked by multiple websites all at one time by using a free tool called SocialMarker.com. The reason that you will want to make sure to do this is that social bookmarks rank well on Google since they have as fresh and new content throughout the day. Getting this link takes some work because you will need to post regularly. The content of the posts should mention the keywords.
4. Write Keyword Optimized Articles
Make sure that you write some articles about your keywords and then upload them to the different article websites.  A really good one to start with is EzineArticles.com but you should know that there are also other article websites available as well. With a little research can find others. Make a list and then go down the list to periodically submit articles. Regardless of what keyword you are writing about, make sure that your article is answering a question that people may be asking about your products or services.
5. Write Press Releases
Besides writing articles you should also be writing press releases because they rank really well with the Search Engines. In fact, a single backlink from a press release can actually bring you a lot of visitors.  So, any time that you have something newsworthy happening, make sure that you write a press release.
Contact Karma Snack Internet Marketing Company
Keeping up on back links is a great way to push your website to the top of search engines and get noticed with search engines like Google, Bing, Ask, and others. When you already have a tight schedule, you many find your back linking and other Internet marketing strategies are being neglected. When this happens, it may be time to hire an Internet marketing company like Karma Snack Internet Marketing Company. One of their many marketing services is creating back links and copywriting. Contact a representative today to find out how they can help build your back links and get a free proposal that includes other Internet marketing services