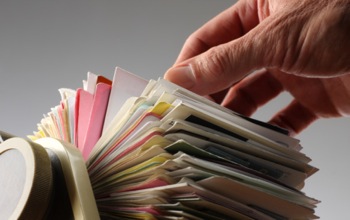 Search engine optimization helps build the ranking of a website when popular search engines are indexing its pages. Search engines index web pages fairly frequently. The frequency of indexing is greater for web pages where there is a lot of activity. Optimizing a website so that the various search engines will is one of the first steps to get a website pushed up on the search result pages. Once that is done, the website must be recognized and receive a good ranking from the search engines to appear on the top of the search lists and subsequently attract more internet traffic. Backlinks are an important factor in getting a website ranked.
What are Backlinks?
One of the most important parameters that enhance the effectiveness of the search engine optimization techniques is backlinking. Almost every search engine incorporates this into its algorithm. This means that the highest-ranked web pages are always those web pages that have a lot of backlinks on other sites. In other words, more the number of websites linking to a particular web page improves its search engine ranking. The backlinks are incoming links that help generate good Internet traffic. A good example of this is when a potential customer is searching for various brands of shoes on a fashion blog and finds links to the website of a famous shoe brand. The website that has the shoe brand will increase its ranking with the link from the fashion blog.
Ways to Get More Backlinks
It is true that if a particular web page is informative and useful, as related website discover the web page they will provide its link to their visitors. This will not be sufficient to generate enough traffic to bring in a good income or to get pushed up on the search engine results. Some website owners choose to collaborate with other informative sites that need the content on the web page. One of the sites that will accept collaboration is wikis. This will provide its backlink for free. There are other sites that charge the Internet business for providing a backlink of its website on their own pages.
Internet Marketing Companies
The marketing technique of increasing the number of references to a web page is an important marketing tool. There are many Internet marketing companies providing services such as article submission along with SEO. These companies submit the web pages to various directories on the Internet. They also submit the links at various blogs and forums along with some informative content to increase the incoming links to the client's website.
Internet marketing companies, which specialize in article submission, have tools to automate the submission process from various accounts to directories under different categories and with appropriate tags. However, some of them do it manually to ensure that the web pages use the right tags and popular keywords and they are submitted to the right directories and aim at the target audience.
Internet marketing companies will customize back linking and post the website's link on specific pages upon the client's request. This helps in generating good Internet traffic.
For more information on article submitting and other Internet marketing services that are available, Contact Karma Snack Internet Marketing Company. You can also get a free website analysis.