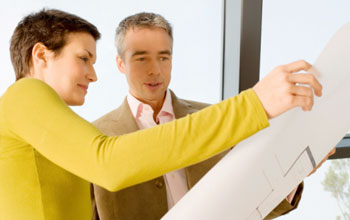 Besides using on page search engine optimizing (SEO) techniques, you should also use some off page SEO techniques to drive traffic to your website. Of course, it is important to make sure that you have all of your on page SEO stuff together before you do any of this.  Once you are ready you can try some of the following off page SEO techniques. You can do this on your own, have a staff member do it, or hire an experienced Internet marketing company to implement some or all of the techniques listed, depending on the specific needs or your Internet business.
Social Networking
The first thing that you should do is join Facebook, MySpace, and LinkedIn.  These are great places for networking and posting messages about your life and your business.  This takes a little time, but it is very effective. Once you develop relationships and "friends/fans" you will see that you will begin getting traffic to your website.
Blogging
It is a good idea to set up a blog for your business. You will want to make sure that you include helpful and informative content about your products or services. Using fresh content is ideal, but some owners choose to use free feeds from the news, content from article directories, etc. This can be an option for your Internet business when you have a limited budget.
Joining Forums
You should also join some forums that are related to your business, products, or services.  Here you will want to make sure that you actively participate while making sure that there is a link to your business in your signature.  This will give you more backlinks to your website so that it will appear more credible to the search engines. Be cautious your posts don't appear to be spam because you will find your posts deleted and you will quickly end up with a bad reputation, which will hurt you instead of helping you.
Article Marketing
Submitting articles to free directories is another great way to get information out about your product or services while making you look like an expert on this subject. The articles should be of good quality, but not contain so much information that the reader doesn't look for more, you want them to head over to your website to learn more.
Social Bookmarking
This is another great way to get your website in front of people. Social bookmarking is a newer service but you can still benefit a lot from it. It is a combination of social networking and bookmarking that is used.
Link Baiting
Link baiting and link exchanges are other great ways to get your website out there and so it is recommended that you should include both be a part of your SEO plan. With this technique you can help others and they can help you too.
Share Photos And Videos
Get involved with sharing your photos and videos on websites like Flickr, Photo Bucket, and Picasa.  This can work really well for your website.  It is also a great way in which to get some expert positions and valuable information from other people.  You will also find that word about your website will spread in this manner as well. Tag the photos with your keywords.
Press Releases
Press releases can also be helpful in getting the word about your website out there.  You may even find your own press release whenever you act like a person who would be looking for your product or service. Anything new is worth having a press release written for.
Other Off Page SEO Techniques
Some other techniques that you can use whenever it comes to off page SEO include:
Internet classifieds
Q&A websites
Yellow pages
Local listings
Business reviews
Document sharing
One Rule To Remember
Whenever you are developing an off page SEO plan for your website you need to remember that you are working on getting your website's URL (website address) in front of people in a way that they can benefit from.  With this in mind, you will need to find places that will work for promoting your business.  These places should be helpful, original, and interesting because only then will you be able to increase the traffic and leads to your business.
To have professional Internet marketing for your business, contact the experienced staff at Karma Snack Internet Marketing Company. They can coordinate both the on page or off page SEO, as well as many other Internet marketing services.