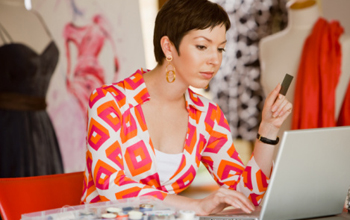 Internet marketing is the marketing of a company, product, or services on the Internet. It can be a company that is based on the Internet or has a storefront. Many storefronts realize they need an online presence since more and more potential customers are on the Internet. Getting business, product or service noticed on the Internet, it takes skills and experience because of the massive amounts of competition.
Internet marketing is also known as the following:
I-marketing
Web marketing
eMarketing
Retail storefronts often use the Internet to expand their business. Offering merchandise online is more cost-effective than opening up and maintaining additional storefronts. Other Internet businesses that use Internet marketing include the following:
E-commerce websites-merchandise and goods are sold directly to a customer (B2B) or directly to business (B2B)
Publishing Websites – Advertising Sales
Affiliate marketing websites-selling other company's products and services for a portion of the profit
Lead-based websites-income is generated by acquiring leads
Local Internet Marketing websites-developing contacts and relationships that can be taken offline for business purposes
Black Hat Marketing websites-less than truthful, deceptive, and misleading methods to acquire leads and sales
Internet marketing is using proven and new methods to get attention to an Internet business. One of the ways a website can be noticed is for it to be on page one (or as close as possible) of search engines, for related keywords. Getting a website on page one is done by making sure the website is optimized for search engines. SEO (search engine optimized) content is also important to a successful Internet marketing campaign.
A company can't stop at being noticed on the Internet, once a visitor goes to the website, there should be valuable information, a useful product or service, and ease of navigation. The website should be visually appealing, yet not "busy". A professional Internet marketing company can make sure a website will keep visitors that come to the website.
Some of the methods used for Internet marketing include viral marketing, branding, social media marketing, reputation management, and email marketing. Find out more about how your online business or retail business can benefit from Internet marketing, Contact Karma Snack Internet Marketing Company.