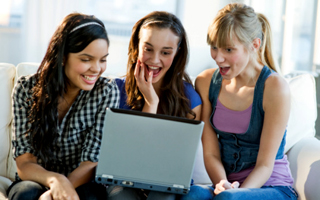 Facebook Marketing and Advertising
According to Oberlo, Facebook has more than 1.73 billion people using the platform through their Facebook account everyday. Additionally, 2.60 billion users are reported to be active monthly on the platform. Consequently, Facebook is a powerful marketing tool to reach a new audience. It makes an effective and affordable resource to connect with your potential customers and promote your brand. 
With time, marketers have understood the power of social media marketing. As a result, Facebook has become one of the preferred mediums to promote businesses. Facebook has introduced many tools to help businesses to connect with their potential customers seamlessly.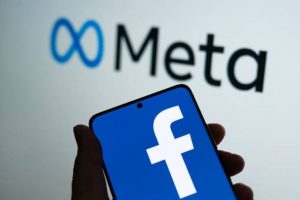 However, you might've noticed that not every business is able to make the best use of Facebook. Have you ever wondered why some brands perform well while others don't? 
It's because, contrary to what businesses may feel like, Facebook marketing isn't the easiest. While it offers great benefits to businesses, some strategies perform exceptionally well while others fail.
Facebook ads are an important part of a business's Facebook marketing strategy. They carry the potential to serve your brand's marketing purpose to the fullest. However, they come with their own set of rules to create a feed that grows organically. In order to gain sustainable and effective results, it's important to understand Facebook marketing etiquette. 
We've compiled a set of do's and don'ts of Facebook marketing. Follow them and avoid making common mistakes. 
Do's of Facebook Marketing
Do Fill Out the About Sections 
To use Facebook successfully for your business, fill in all the asked information best to your ability. It allows your customers to access all the information they want on the page of your brand. Don't forget to include the keywords. Also, keep your bio section updated. It helps people to know information about your brand. 
Your profile and cover page are also part of completing the profile. Facebook has changed the style of showing a profile, so now the entire cover image is visible. 
Use the valuable space at its best. Use text on the image to reinforce your branding. Write text to promote other networks or upcoming events. You can also use the space to highlight your location, events, customers, and mission. 
Boost your Facebook Posts
Once you're done setting up your Facebook profile, start posting status and photos. Posts with images gain more interaction rather than posts with just text. In both the cases, however, the organic reach might now go much higher in the beginning. 
To cover a vast base of audience, boost the posts to make them appear higher in the news feed. It increases its visibility and may also start appearing on Instagram. 
Wait for 24 hours after your post, click on the Boost Post (lower right corner of the post). It provides you with the option for choosing an audience, setting a budget, and starting the paid promotion. 
Social media is developed to spark conversations. Don't be the brand that just talks about selling their products. Instead, engage with your customer on the basis of real conversations that are different from your brand marketing. Develop a relationship with your users. 
Posts with comments have more reach. Therefore, your motive should be to generate most Facebook comments on your post. Ask questions like – "What is your way to getting rid of Midday blues?". Include soliciting questions for your loyal Facebook fans to give weightage to your business question. Ask questions such as- "Where should we host our next launch party?", or "What do you think of our new product offering?". 
This way, your audience will start developing a connection with you. Furthermore, you'd also get to know about interesting consumer insights. You may use the information in your marketing strategies.
Include a Clear and Concise Call To Action ( CTA )
CTA is one of the most important parts of your Facebook post. The rest of the content may focus on any subject you want. But it's CTA that evokes the emotions of taking action. 
With a concise and clear call to action, viewers get to know about your product at a glance. It helps them make a faster decision. 
There is a limit of 25 characters to write your headline and 90 characters for the description. You shouldn't waste words for beating around the bush. CTA helps you get straight to the action part. Therefore, include a clear, interesting, and eye-grabbing CTA for every Facebook post.
Use the Facebook Insight Feature 
Facebook marketing isn't just about posting posts and engaging with the audience. You may be churning impressive content daily but if you don't have a loyal audience base, it's all going in vain.
Therefore, keep checking the insights and analytics of your page and every Ipost. Facebook has a tool to help you to do the same. It's called the insights Tool of Facebook. The tool allows you to know the number of people who view and click each of your posts. Review these insights and get an idea about what interests your audience. It will give you an appropriate direction to craft future content that maximizes audience engagement. 
Don'ts of Facebook marketing

Don't be Overly Promotional 
It is tempting to indulge in an aggressive promotional strategy. But it is counterproductive to use Facebook as a free advertising platform. It will tune out your audience. 
Instead, create a mix of promotion and organic information to grow your audience. You can create following kinds of posts in a consistent manner – 
Informational posts – To provide information about industry trends and thought leadership.

Promotional posts – for self-promotion, but try to keep it minimal.

Culture-oriented posts- to provide an idea about the people behind your business to followers. 
Don't Post Irrelevant Content
It's recommended to post a variety of content. You should have a distinct voice for your brand. Keep experimenting with different tones and methods. However, never go beyond the circumference of interest of your target audience and followers. Everything is about context- so even if you want to get creative, or you are re-sharing the content from elsewhere, share only what is relevant to your brand and business. Posting something that's completely alien for your users isn't useful.
Don't Ignore the Comments
It is essential to maintain the schedule for your Facebook posting, but it is also essential to monitor the posts in between. Your followers expect you to respond to their comments and questions without a huge time gap. If a customer posts a complicated query that requires some time to solve, then inform the customer that you are working on it and will get back to them with a solution asap. 
Be respectful and courteous towards the engagers. They should feel like you are going the extra mile to help them. Unless you aren't communicating with them and addressing their issues, they'd feel neglected.
Don't Forget to Track Numbers 
There are various tools to track Facebook post engagement. Even small businesses need to keep track of performance metrics. 
At the bottom left corner of the post, you can see the engagement details of your post. Keep track of the number of likes, comments, and shares you are getting on your posts. 
Analyze the type of posts that are generating higher engagement. That'll help you to plan your future posts and put effort to make them high-performing. 
Don't Post Low-Quality Images
Facebook is a visual space. Consequently, posting high-quality images becomes important. You must've heard that a picture speaks a thousand words. However, it does so only when people are able to see it clearly. A blurred image is a big no for you Facebook posts. It need not be in high resolution as required by print media. But make sure the images are in focus, attractive, and relevant to the adjacent content. 
Facebook marketing is turning out to be an amazing resource to boost your business's revenue. Keep following the do's and don'ts in the right manner and outgrow your current slow marketing strategy.
Do you have any Facebook marketing tips to share? Comment here! Contact Karma Snack for a well-built Facebook marketing strategy for your brand.