Karma Snack is a web agency that builds ideas and industry expanding websites, always with marketing first and foremost in mind. When developing a website, there are three primary questions:
What does the customer feel?
What does the customer do when coming to a website?
What do the search engines do when landing on a website?
A website will remain non-productive without careful website SEO – search engine optimization. A studied and ongoing focus on search engine optimization is at the heart of web marketing, with traffic converting into sales.
Karma Snack builds all its clients' websites with maximum attention to Miami SEO friendliness so their sites are readily found by search engines.
Our Miami web Designer Help To Built Attractive Website For You
The outstanding Miami website designers at Karma Snack build sites to clients' suggestions and specifications while making every component entirely optimized for ease of search engine documentation. This adds up to conversions, lead generation, and, most importantly, sales.
Karma Snack does in-depth research to determine the best keywords to include in the web site's content that will result in superior search engine optimization. Karma Snack also performs ongoing and sophisticated methods to determine how customers and potential customers are interacting with a website including A/B split testing, using web 2.0 technologies, customizing web solutions, and giving the customer opportunities to provide feedback. This information gives Karma Snack an excellent idea of where to grow the website, and thus, the business.
Every client is given the opportunity to respond to a comprehensive questionnaire Karma Snack has developed for the purpose of assuring that the client is 100 percent pleased with Karma Snack's design of their website.
It Time to For a New Website Design in Miami, Florida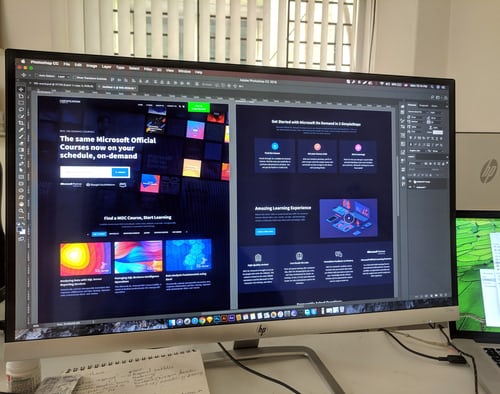 You've had the same website for years. Your current website is recognizable to your customers and they know how to navigate it. It has been updated to include current services and products, but it looks outdated. How do you know when it is time to change your website design in Miami? First, look over your website and see if it needs an entire redesign or just needs to be refreshed. Here are some ways to know it is time to make some changes to your website:
Remove Outdated Website Content
Even though your content is still pertinent and accurate for your product, services, or business, it doesn't reflect current times. If it has been on your website for a while, chances are your returning visitors don't even "see" it anymore and it probably isn't bringing in many new visitors. Look over your content and look over your competitor's content. You don't want to copy a competitors' content, but look for ideas to improve your website content. Contact the company that does your Miami web design and see what ideas they have.
Remove Boring Website Design
The website might have looked great and been cutting edge a few years ago, but now it looks like hundreds of other websites on the web. Look over website designers' portfolios and the designs of your competitors. Find a unique design that presents the image that you want. If you have a lot of text, look into adding more images and some videos to your website design in Miami, Florida.
Change in Targeted visitors
The economy, the political environment, etc. are all changing and can affect who is visiting your website. Just like some people never shopped at a Walmart in the past, they don't have a choice now that their income has been reduced due to various events like job loss, being underemployed, cuts in pay, cuts in benefits, and more. Walmart changed its marketing for its new customers. Are the same people interested in your product, service, or business that the website was designed for? If not it is time for a redesign to appeal to the new type of visitors to your website.
Lack of Information on Website
If your website is just full of sales pitches, there are thousands of other sites out there that provide useful information AND sell useful products. Give value to your website with product and service related information. Add well-written content that your visitors want to read.
When you are ready to change your website, you might want to start with a free website analysis like the one that Karma Snack offers. You will get useful information that you can use to determine what changes need to be made. We provide the best Miami web design services.
Professional Website Design Essential in Miami, Florida
The perfect product or the perfect service will not bring in income if no one knows about it. There are some that still resist technology and the Internet, but the numbers are dwindling. Even people in their 70's and up to see the need to access the world through the Internet and are doing what they need to so that they can learn the basics of navigating the web.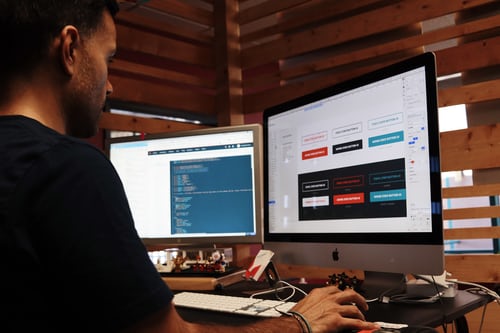 A professional Internet presence needs a professionally designed, easy to navigate website. The first impressions are no longer primarily made by face-to-face contact; it is done on the Internet. Being on the first page of Google isn't enough if your website doesn't accurately represent your company. The first impression is what will keep or lose a visitor.
Take a good look at your website and its design. Evaluate the following areas:
COLOR
Does the color match the theme of the site?
Do the colors work well together?
Do the colors distract or add to the content/product?
NAVIGATION
Does the skill need to navigate match the target audience?
Is it clear how to get to information?
Are the product information, ordering links, and the contacts link clear?
CONTENT
Is the content easy to read?
Do the font and size make it easy or difficult to read?
Is there enough content?
PRODUCT/INFORMATION
Is it clear the product/information that is available on the site?
Is ordering easy and fast?
Are the descriptions of the product accurate?
ADVERTISEMENTS
Are ads placed where they are noticed but yet not interfering with the product/information?
Do the ads target the same audience as the website?
Are the ads effective?
You may have a great professionally designed website that has been bringing in an adequate income. If you are ready to take it to the next level, you may not need an entire re-design but a tune-up of your current website design. You may be missing optimizing opportunities on a great website that is already on Google's first page.
Choose a Reputable Web Marketing Firm in Miami
Business owners who want to take their business to the next level should know that launching an internet marketing campaign can help them do so. In order to ensure that a business gains great visibility in the online world, however, it is important for company owners to attain professional assistance from a high-quality SEO firm. Karma Snack is familiar with the strategies for success that need to be employed in order to ensure that your business website reaches the top of the search engine results pages. Here are some secrets for success we'll implement:
Miami Webdesign Professionals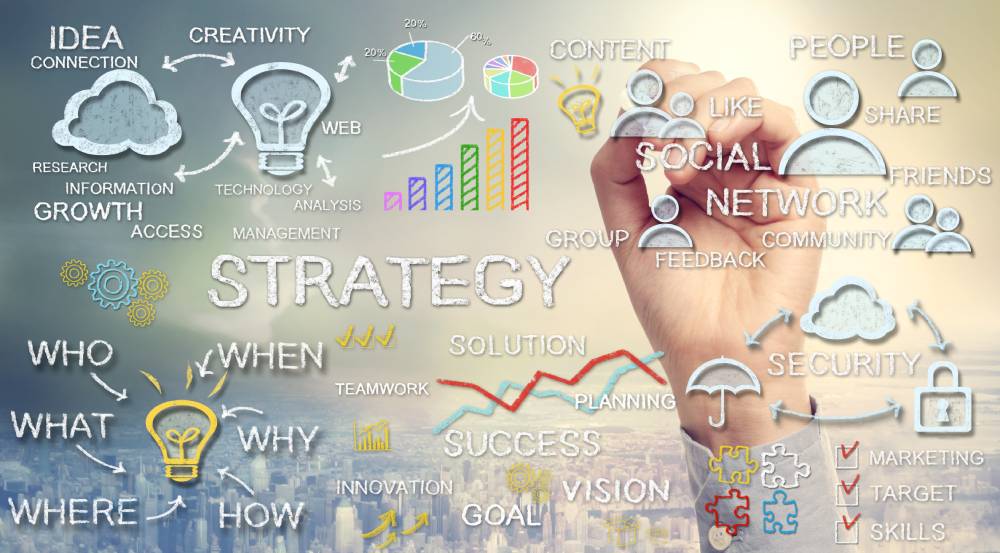 There are a variety of SEO tools that can be used to ensure that a client's website retains the type of excellence and originality to take it to the top of the search engine results pages. For example, Copyscape is an incredibly effective SEO tool that can be employed to ensure that the content appearing on a website is original rather than plagiarized. Yet another effective SEO tool is the anchor text over-optimization tool, which ensures that words that have been used too frequently are highlighted for review and modification.
Miami Beach Search Engine Marketing
Although defined diversely, the term "marketing analytics software" generally references the process of analyzing, managing, and measuring a business's performance in the market for the purpose of maximizing efficacy and optimizing the return on investment (ROI). When internet marketing companies make market analytics an integral aspect of the services they offer clients, resources such as time and money can be saved during the process of increasing the client's online exposure.
Brand Engagement
Successful internet marketers know that brand engagement is oftentimes the key to ensuring that a business maintains the continual growth and expansion that it wants. This process involves the formation of an emotional and/or rational attachment between prospective clients and a brand. To make it happen, experienced internet marketers know that they must engage consumers in a two-way dialogue that is either indirectly or directly related to the brand.
Video Marketing Miami

Successful internet marketers recognize that most people would prefer to receive their information through a video as opposed to a blog post or article. With that idea in mind, they take the time to put together interesting, informative, and relatively brief videos that provide the public with basic information regarding the goods and services of their client. This is oftentimes the key to helping a client build their brand online.
Karmasnack.com Solutions

If you are a business owner who wants to launch an internet marketing campaign in order to increase your online conversion rates, Karma Snack can provide you with the excellent, expedient services that you need and deserve. In addition to employing the secret internet marketing strategies outlined above, we'll make use of other techniques such as Social Media Optimization Network (SMO), link building, Online Reputation Management (ORM), and many more.
Our Web Design Miami Company Create User-Friendly Design
Who's on first? It should be your visitors. Design for the visitors first and then design for the search engines. The visitors are the ones who will use your site and will be spending their money. You can't ignore the search engines because that is how your visitors will find your website, but keep the search engines like Google, Bing, Yahoo, Answers, and all the others in their place, which is the number two spot.
User-friendly website design will keep a visitor on the website and increase the chances of a sale or sign up. There are ways to design the website to assure this is happening.
EYE-CATCHING GRAPHICS AND COLORS
Look at the first page of your website. Close your eyes for a few seconds and open them up again. What grabs you from the page? If it is nothing, you have a lot of work to do. Do it again and see if the colors get your attention. Look at other website designs and look at them the same way. Take notes. The most amazing content on the face of the earth describing the most perfect product will go unread if it doesn't look appealing. Can the content be easily skimmed to find information of interest? Do the graphics and images accurately reflect the company image and the product?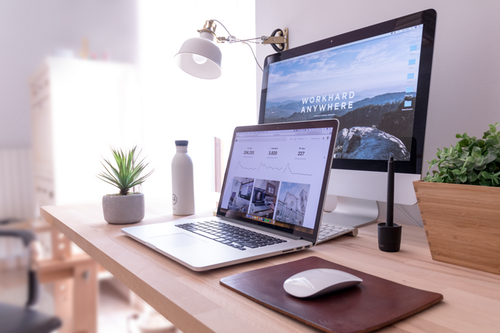 EASY NAVIGATION
Can the website user easily find what they are looking for? Make sure all links work and it is clear where to click to navigate around the site. Be sure other pages are listed and organized for easy access. When a visitor clicks onto another page, make certain they can easily find their way back to the home page and also have access to other related pages.
SECURITY
If you are asking your visitors to fill out any forms for ordering or to sign up for something, double check your security. Private information should be protected and remain private and the website design should assure security for the customers' personal and private information. Assure your visitors that they are on a secure website.
EASY LOAD
When a website is designed poorly and it takes a long time for it to load, often visitors will choose to go elsewhere for what they are looking for. Test the websites from a variety of places with different types of Internet connections.
An Internet marketing company like Karma Snack has a staff of professional website designers in Miami who can make sure that your website is designed to satisfy both the website user and the search engines to optimize the traffic and usability of your website.
Our Miami Web Development Experts Building Credibility with a Website
With a new business and even an established business, it can be a long road before credibility is built. A website can speed up the process.
Credibility can be built with a website in the following ways:
Miami website design Company history and background-content that describes the history of the company with timelines. Photos, videos, awards, and memberships can be included in the content.
Owner's credentials-a new company may not have much history, but often the owner has experience and background related to the new business. Content can include education, experience, awards, testimonials, and more about the owner.
Customer testimonials-the testimonials should be genuine and posted with the permission of the satisfied customers.
Acknowledgements-any awards, notable mentions, letters of appreciation, and other positive information about the company.
Reviews-favorable reviews of the company, the owner, or the employees that have been published can be included in the website design.
Prestigious customers-with permission, include the name and logo of any well-known customers on the website.
Articles-published and unpublished articles about the business.
Another way that a website can contribute to credibility is by presenting a professional image by the design of the website. An easy to navigate website will allow the visitor to learn about the company, the products, and the services that a business has available.
Things That Negative Affect On Our Website
Poor design
Difficult navigation
Trouble locating
Complicated website address
Poor content
Slow loading
Distorted on some browsers, operating systems, and varied screen resolutions
Hard to locate on the internet
Unattractive colour scheme
A small percentage of potential customers will find a business by seeing it as they drive through town. Even those who look in the yellow pages often are using the yellow pages from their computer. Many potential customers are on the Internet searching for the perfect products and services. A business's Internet image is very important to give the image of a credible company that is worthy of the searcher's business.
To have a professional-looking website like the ones in Karma Snack's portfolio, go to KarmaSnack.com to find out more about what they can do to promote the credibility of your business with a website.
Contact Our Experienced Miami Web Designers at Karma Snack
The "golden egg" of website-building is that Karma Snack builds sites easily managed by the client. This is every business owner's dream. In addition, their web designers create beautiful, evocative websites that get client messages across in a compelling, engaging manner. Karma Snack has designed websites for every industry – entertainment, goods and services, financial businesses, and many others.
Again and again, Karma Snack has proven their expertise as a web developer that buries the competition with their web marketing techniques. Because they are a team of professionals who are easy to work with, the relationship with Miami Digital Marketing Company Karma Snack is not only profitable but an enjoyable experience. They are ready to answer any question you may have. Get in touch with them today to learn how they can develop a professional website for your business that increases traffic and revenue.
Request a proposal or Contact Us to learn more.